Ajmal Kasab to be sentenced on May 6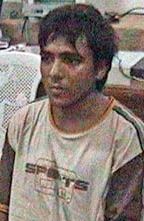 Amidst clamour in the media columns for death penalty to the lone surviving terrorist of 26/11 mayhem, Ajmal Kasab, the special court has fixed May 6 for pronouncing the quantum of sentence..
Special Judge M L Tahaliyani on Tuesday pronounced Kasab guilty after a 13-month long hearing but acquitted two others who, according to the prosecution were his accomplices.
On its part, the prosecution has made out a strong case for death penalty to the 22-year-old Pakistani terrorist but the defence lawyers, who have been appointed by the court to argue Kasab's case, have pleaded for leniency citing his young age.
Public prosecutor Ujjwal Nikam argued that Kasab was an agent of devil and such a monster should be given death penalty. 'If he is given lesser punishment, India will become a soft target for every self-styled terror group;, he said winding up his arguments.
Book Shelf

Recent Top Post