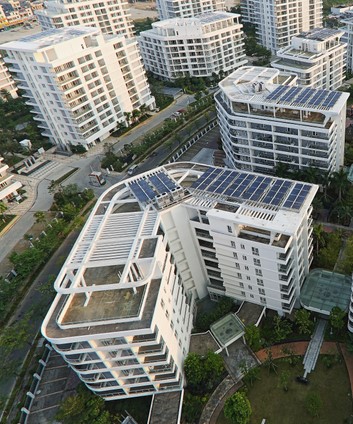 The debt-ridden and pandemic hit Chinese real estate market is not out of the woods though it is past its worst phase, says a report in The Strait Times.
China real estate market remains a long way from a full recovery, the report opines with a weak job market and cash crunch, resulting in depressed sales. Luxury builder Shimao Group Holdings defaulted on a US$1 billion offshore bond this week highlighted the severity of the spreading liquidity crisis.
Sales at China's largest housing developers fell 43 per cent in June from a year earlier, according to China Real Estate Information Corp (CRIC). For the past 11 months the sales are down, making this the longest slump since China created a private property market in the late 1990s
Shenzhen, Guangzhou and some other major cities in southern China, have however witnessed year-on-year growth at the end of June, according to Bloomberg despatch in The Strait Times.
The market has "bottomed out" but a recovery will be slow, Yu Liang, the head of China's second-largest builder, China Vanke, was quoted as saying last week.
He attributed the recovery partly to seasonal factors. Property developers are known to rush sales in June to polish interim results.
The easing of Covid-19 restrictions has helped. Home sales by top developers were up 61 per cent in June from May, shows CRIC data.
Such data suggest "a mild recovery, rather than the V-shaped rebound in 2020", according to Barclays' Hong Kong-based credit analyst, the report says. More so as number of completed projects has seen a drop in recent months.
Sales in smaller cities are weaker compared with larger ones, he added. That has prompted developers in some rural areas to accept garlic, wheat and even watermelon as housing deposits in recent months.
Sales may turn positive in the final quarter of the year, going by the optimism of some experts, notwithstanding faces significant challenges before the Chinese real estate sector.
………………….