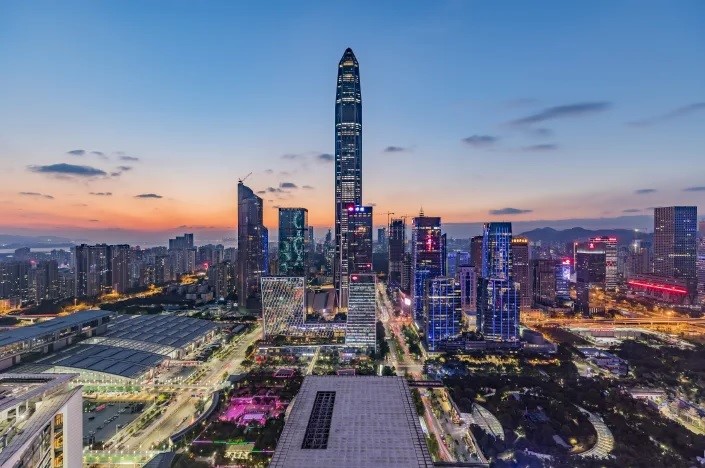 Everyone is frustrated in China's southern technology hub, Shenzhen with lay-offs, supply-chain disruptions and other headwinds taking a hefty economic toll, says a report in South China Morning Post.
The despatch by He Huifeng from Guangdong gives a graphic account of down turn the city is facing. Ten persons turned up for the post of one software engineer in a tech company. "Eight of them had left their last job either because they were fired by tech giants or because payrolls were delayed for months by other small and medium-sized tech companies".
"Most of them have mortgages to repay and were in a hurry to find their next job. A software engineer with three to five years of experience is now asking for about 10,000 yuan (US$1,500) to 15,000 yuan per month. It is lower than [last year]," Zeng Zhao, who runs a Shenzhen tech company developing educational software, was quoted as saying.
According to him, more people in the southern tech and manufacturing hub, have been commiserating on lay-offs, pay cuts, tightening cash flows and plunging demand.
The SCMP report says despite signs of improvement, China's economy is still feeling the pinch of the nation's strict coronavirus-control measures, which have disrupted economic growth, including in Shenzhen, which should soon release its gross domestic product (GDP) data for the year's first half.
The value of Shenzhen's total import and export volume was about 1.31 trillion yuan (US$195 billion) in the first five months of this year – a year-on-year decrease of 1 per cent, with exports up 4.5 per cent to about 740 billion yuan, and imports down 7.2 per cent to about 569 billion yuan, the report says quoting the municipal bureau of statistics. The total retail sales of consumer goods declined by 2.8 per cent from January to May, year on year.
Shenzhen went into a covid -lockdown in January and March; The city pulled down shutters in late June for three days. This made major factories, ports and restaurants to suspend their operations.
"Business activity and consumption have been extremely low", Lisa Lu, a marketing manager in her early forties who works for a local telecoms firm, was quoted as saying. She added: "Everyone is frustrated about the economic outlook when seeing mass pay cuts or lay-offs spreading among the middle class – from IT engineers and civil servants to teachers – as well as the weak property market and high mortgage pressure."
While second-hand real estate declined nearly 65 percent and thus recorded its worst performance since 2007, the first-hand property market saw a 38.3 per cent decline year on year in the first half of 2022.
"The supply-chain disruptions caused by the outbreaks can be solved. As long as there is effective demand, we can resume production soon. Now the market shows that the biggest problem is that there is not enough demand," said Jiao Yang, who just this week lost his job as a sales manager at a robotics company, according to SCMP report.
………………