Australia to continue SCS patrols despite efforts to improve relations with Beijing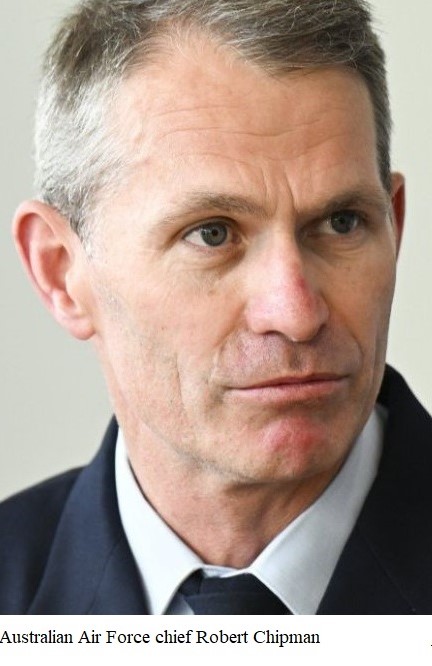 Australia has said it will continue military patrols in the South China Sea, a move diplomatic analysts said was likely to complicate efforts to improve relations with China.
"Our operations haven't changed, it is still business as usual for us," Australian air force chief Robert Chipman said, according to ABC News. He added the Australian Defence Force was "well equipped" for its operations in the South China Sea.
Chipman was speaking alongside US Air Force Secretary Frank Kendall amid the ongoing Pitch Black military drills in Australia's Northern Territory.
Australian and Chinese planes have had a number of close encounters above the disputed waters, prompting accusations of unsafe and "unprofessional" behaviour by the Chinese military.
In May, Australia claimed a Chinese J-16 fighter aircraft intercepted an Australian P-8 surveillance aircraft over the South China Sea, releasing metallic chaff that was ingested by the Australian plane's engines.
A few months earlier, Australia condemned China for pointing lasers at a jet in waters off northern Australia.
Beijing has denied these claims and accused the Australian military of "provocative" actions.
Australia and China recently resumed ministerial talks after years of poor relations.
Last month Chinese Foreign Minister Wang Yi told his Australian counterpart Penny Wong that China was ready to reinvigorate ties with Australia, adding that it was in both countries' interest to stablise the relationship.
Alex Bristow, a defence specialist from the Australian Strategic Policy Institute, said while Australia wanted to maintain a stable relationship with China, it would not trade away its national interests for "some prospect of improvement in the economic relationship".
He said those interests included stability in the region and freedom of navigation in the South China Sea.
"I think that at this stage, it is in Beijing's court, whether or not it also wants a stable relationship … There are things that Beijing could do right now to improve the relationship. It could stop its economic coercion," he said.
James Laurenceson, director of the Australia-China Relations Institute at the University of Technology Sydney, said the continued patrols in the South China Sea would remain "one of a host of irritants", but did not expect them to have a major impact on relations.
"Certainly, Beijing wants Australia to stay out of the South China Sea but it was never likely going to be the case that a change of government in Canberra would result in such a situation," Laurenceson said.
"Chipman (Australian air force chief Robert Chipman) did not foresee current trends ending up in such a scenario where the PLA moves to shut down Australian access entirely."
China claims sovereignty over much of the South China Sea despite a series of competing claims by neighbouring countries and opposes any foreign "intervention" in the waters.
The Pitch Black exercises, which began on August 19 and will run until September 8, feature troops from the US and 15 other countries, including Nato members and Southeast Asian nations.
"The new [Australian] government will no doubt continue to strengthen military cooperation with Washington. But what will also be pursued alongside that is an effort to find the nation's security within the region, not just in a 'great and powerful friend' like the US," Laurenceson said###.
—report in The Star, Malaysia
Book Shelf

Recent Top Post

AdSense code