DESTINY OF A DYSFUNCTIONAL NUCLEAR STATE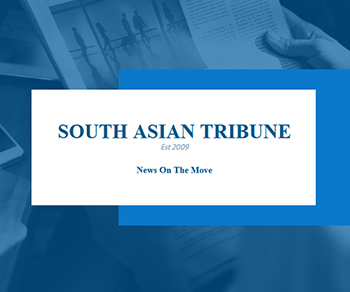 By Malladi Rama Rao
Military Inc.: Inside Pakistan's Military Economy (Second Edition)
by Ayesha Siddiqa
Penguin Random House, 2017
Price: Rs. 499; Pages: 382
Reimagining Pakistan: Transforming A Dysfunctional Nuclear State
By Husain Haqqani
Published by HarperCollins India, 2018
Price Rs 699, pages 336
Ayesha Siddiqa and Hussain Haqqani need no introduction; both are familiar names to Indian readers. The two have taken on the mighty military establishment of Pakistan – well, in their own way. While Ayesha is still at the job on the home soil, Haqqani has migrated to the El Dorado to avoid the consequences of Memogate and to live in exile doing what he is best – penning commentaries on the state of affairs at home.
When Ayesha came up with her magnum opus, "Military Inc," in 2007, Gen Pervez Musharraf, who was in the driver's seat then, dubbed her a traitor to her nation; the book's launch was blocked in Pakistan. It took a while for her to find an audience.
Critical acclaim came her way for the answer she had tried to find out for the most absorbing question facing the Pakistanis: "Why the military became a key player in the country's power politics and economy alike". Her rough estimate (in 2006) is that Milbus – military business is worth some $20 billion covering not just security-related businesses, but also hotels, shopping malls, insurance companies, banks, farms and vast real estate. Today, the Pak Milbus must be worth much more.
Ayesha has since brought out the second edition of her book. Published in India, it is not for sale in her home country, according to the publisher, Penguin Random House. No reasons are given for the restriction. It could be because of business considerations; it could be because of the new contents this edition carries. We don't know.
But the fact remains that the 2017 edition has a post script in the form of Chapter -11 (From military domination to military governance and expansion of Milbus – 2007-16) and Chapter 12 (from Military Inc to Media Inc). It provides insights into how the military has become a hegemonic power and has put in place an image management infrastructure.
That structural lacunae in Pakistan's political system right from the time of its birth in 1947 has helped the Generals to do what they have done is a matter of undisputed public record. Civilian leaders with feet of clay, and their failure to let democracy take roots by promoting socio- economic development of the country helped the generals to present themselves as the darlings of the masses. You cannot help but sympathise with the author when she laments that the civilian elite had an active role to play in propelling the military to prominence, and that they used it as a political force multiplier without realizing that "the military would gain wings of its own".
Pakistan's military's economic empire encompasses agriculture, manufacturing and services; it is active at three levels – through direct involvement of the military, (for example, Frontier Works Organisation); securing unfair economic advantage for its subsidiaries and obtaining direct favours for top generals – serving and their families. Fauji Foundation, Army Welfare Trust, Shaheen Foundation, and Bahria Foundation are the Milbus subsidiaries, headed by top serving brass.
Pak army made big forays into urban real estate during the reigns of General Zia and General Musharraf; the ostensible purpose of urban land acquisition was housing schemes for retired army personnel. How was the land acquired? By means foul. All sorts of "questionable" means were adopted to acquire private land, according to Ayesha.
Her assessment is that the Military has become stronger in the post-Musharraf era. "In post 2007 Pakistan, military power is more intensely entrenched," she says. The consequence is what is being witnessed today: "a military led government was replaced by a military led governance system in which the Army GHQ controlled strategic affairs".
The civilian government has become a mere adjunct of GHQ while the army is seen as the only credible national institution that guards national security, fights terrorism and saves the nation from "the corrupt, unaccountable and inefficient political class". Naturally this has boosted the army's image before the bar of the people even as "all political, religious and ethnic parties have developed a dependency on the military".
While on Pakistan Army's media management, what Ayesha Siddiqa says is not new in a manner of speaking. The same ground has been covered by several commentators over the years and they have more or less drawn the same conclusion: "The military's image management exercise enforced certain red lines that the media is not supposed to cross."
Scant news reporting from Gilgit-Baltistan in Pak media is a consequence of this unwritten rule.
The protests by Pashtun youth following an encounter killing of aspiring fashion model, Naqibullah Mehsud, became 'news' for local media only after the international media turned its gaze on the Pashtun scene, and hailed it as "Pashtun Awakening 3.0: The Power of Non-Violence". And portrayed the 26-year-old veterinary student at the helm of Pashtun Tahafuz Movement, PTM (Pashtun Protection Movement), Manzoor Pashteen, as the new Frontier Gandhi.
Turning to Pakistan Army's new obsession –cyber space, Ayesha has an interesting take. As a part of larger agenda to capture discourse formulation, the ISI and its office cadre take an interest in engaging with young students and scholars at national and foreign universities from Pakistan.
"For instance, in the UK, which is a major hub of Pakistani students both from the country and the diaspora, the ISI officer in the High Commission was observed influencing student activities in the University. In 2009/10, the agency even tried to plant a conglomerate of Pakistan student societies around British universities. In another instance in 2014, the Pakistan Society at Oxford University was forced to invite military friendly journalists to its event. In similar fashion, its (ISI's) sister organisation, the ISPR sought out non-Pakistani, usually Anglo-Saxon scholars to write military friendly books. Furthermore, during Kayani's era, the ISI allegedly established a fund to finance scholars in American think-tanks. This was to generate sympathy for Pakistan amongst American policy makers and opinion makers". (Page: 331-332).
All this is good fodder to Indian egg-heads, certainly! More so as the Generals appear to believe in enforcing a soft martial law in the country. Islamisation of Pakistan and a strong authoritarian political structure that is dominated by the armed forces are their recipes to fight Modi's India.
The Islamisation of Pakistan's politics did not begin with General Zia, as Hussain Haqqani argues in his spirited advocacy of image nirvana for Pakistan. Pakistan has been going down the road of religious nationalism and a state of permanent antagonism with India right from Day One.
In 1955, Arnold Toynbee had warned that 'it would be a calamity if Pakistan were ever to become a Muslim State in an exclusive and intolerant way'. But this is what Pakistan has become today. If Muhammad Ali Jinnah, the founder the country, and a Shia Muslim himself would be appalled to find that a large group of clerics wants the Shias to be declared non-Muslims for legal purpose. Already Pakistan has declared Ahmadis as non-Muslims.
Will Pakistan ever fall under the rule of extremist Islamists? Well, the currently defined ideology of Pakistan nurtures extremist Islamism and obstructs Pakistan's evolution as a normally functioning state.
Haqqani grapples with the question and arrives at the conclusion that dismissing such a possibility is 'erroneous'.
So what is his remedy?
"The first step in reimagining Pakistan would be to abandon the narrow ideological paradigm of Pakistani nationalism. If Pakistan is here to stay, its leaders must free its people of the burden of believing that it is constantly besieged and under threat".
Haqqani makes out a strong case for Pakistan learning from the experience of Belgium, and adopting a new course 'just as Germany and Japan did after 1945 and China after 1989'.
For this the need is freedom for discussions of alternatives not bound by narrow ideological parameters. Who will bell the cat? Journalist-turned diplomat wants the Pakistani military officers to take the lead to do "greatest rethinking".
He is at his persuasive best saying "their institution (military) has played a significant role in defining Pakistan as it stands. A younger generation of soldiers is having to fight jihadi militants attacking the Pakistani state, after an earlier team of generals nurtured the jihadis. Instead of mainstreaming groups deemed terrorists by the rest of the world, Pakistan would do better by allowing secular advocates of ethnic nationalism and supporters of normal relations with Afghanistan and India into the national mainstream".
Haqqani is hope-personified. Wishful thinking comes naturally to him.
Book Shelf

Recent Top Post

AdSense code