Authoritarianism puts SL on the back foot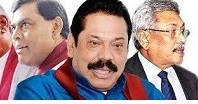 Hari Jaisingh*
Sri Lanka's is a tragic story of the people's plight when the ruling elite become law unto themselves and conduct themselves like Maharajas living in their palatial luxuries and comforts. Gotabaya Rajapaksa began his presidential tenure in 2019 by promising the people a fresh beginning for the future of stability, security, development and prosperity. It was on August 12, 2020, that we saw a naked display of family power following a landslide victory of the Mahinda Rajapaksa-led Sri Lanka Podujana Peramuna (SLPP) in the parliamentary elections.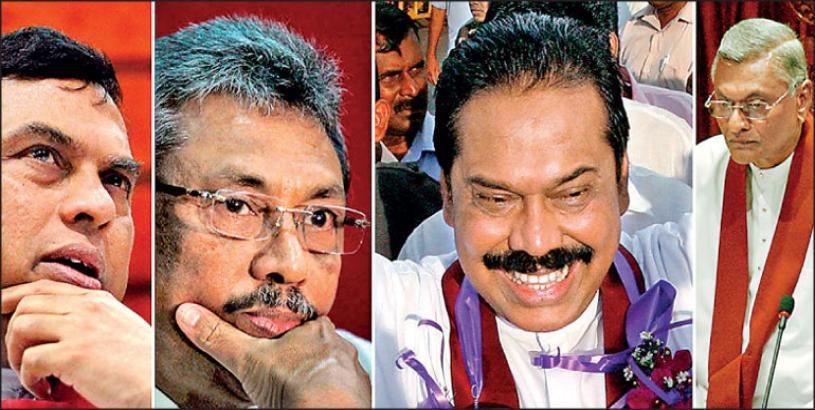 Gotabaya had adopted a personalised model of executive authoritarianism, which had been suspended by the previous government. He bypassed the then opposition-dominated power structures, and concentrated considerable financial and administrative power in his hands. He gave key positions to military officers, thereby creating an image of technocratic and militarised public administration.
During his regime, we also witnessed the rise of a political dynasty of Rajapaksa. His cabinet included his brothers and two nephews. The Rajapaksa family shared key portfolios among themselves, including those of defence, finance, urban development and housing, economic policy and plan implementation, Buddhist affairs, irrigation, and youth and sports. The Rajapaksas appeared invincible. They could be seen as South Asia's most powerful dynasty. This is surely not a happy situation for any democratic set-up. This is the story of a series of mishandling of men, matters and issues, leading to economic collapse.
Ever since its independence from Britain in 1948, Sri Lanka has been plagued with a host of thorny issues, including a civil war that lasted 26 years. Despite its problems, the country had never defaulted on its debts. However, that changed on April 12, 2022 when Sri Lanka announced a pre-emptive default on its foreign debt amounting to USD 51 billion.
Sri Lanka today has been engulfed by an unprecedented economic and social crisis. It has been left bankrupt, without any resources for importing essentials such as food, medicine and fuel. The situation is exacerbated by the rise in global inflation. As if the Covid-19 pandemic was not bad enough for school children, schools have been forced to close in order to economise on fuel. Over-the-counter medicines have run out and employers have been left with no option but to implement pay cuts. In the month of June alone, food prices rose 80%. As per the World Food Program, 9 out of 10 families were either skipping meals or cutting back their consumption to make their food supplies last longer.
The island nation's descent into chaos were several years in the making. In fact, Sri Lanka's growth rate started falling from 2013, and was down to 2.3% in 2019. Exports, as a share of its GDP, fell from 39% in 2000 to 20% in 2015, and 16.6% in 2020. Still, the country managed to stay above water until the pandemic impacted the other two major sources of Sri Lanka's foreign exchange reserves: external remittances and tourism.
Over the last two years, the pandemic has only brought to the forefront Sri Lanka's poor governance and systems that undermine constitutional democracy. In the midst of economic and healthcare failures, it is baffling that President Rajapaksa has shown insensitivity to the consequences of his policy and governance failures for the people's basic needs of lives and their survival.
Nishan de Mel of Verité Research, in an interview to Al Jazeera, said corrupt leadership is the fundamental problem of Sri Lanka's woes. He adds:
"I think with an all-party government, the expectation is that it would be a caretaker government that puts a stop to the current trend of corruption and bad decision-making and steer Sri Lanka in the right direction."
So, what's next for Sri Lanka?
According to political analyst Aruna Kulatunga, the task of rebuilding and stabilising Sri Lanka will not only be hard, but also "hazardous". He states:
"The many pitfalls ahead could include decisions to be made on whether or not we go for an IMF-backed debt rescheduling or will we simply decide to be a pariah state and simply stop acknowledging our debt to the rest of the world, and seek refuge in geopolitical gamesmanship by requesting help from other nations who are not in the mainstay of global economics."
Anit Mukherjee, Policy Fellow at the Center for Global Development in
Washington, DC states that Sri Lanka is among the world's busiest shipping lanes, and a country of such strategic significance should not be allowed to collapse. Earlier in 2022, India provided an assistance of USD 3.8 billion to Sri Lanka, in accordance to its "Neighbourhood First" policy. India has stakes in Sri Lanka re-emerging as a vibrant democratic island nation without a ballooning debt and severe economic crisis. While the scope to extend a further helping hand may be limited, stability in the region is vital for India to elevate its position in the region and globally.
Sri Lanka is a dynamic country, the site of Temple of the Sacred Tooth Relic, one of the most sacred Buddhist sites. The Rajapaksa family has a tradition of temple swearing-in ceremonies, and over the years, as the family fortunes and power grew, visits used to be made to sacred sites. Their actions, however, have not been quite so sacred as their leadership has resulted in gross mismanagement and policy mishaps. The condition in which the Rajapaksa brothers – President Gotabaya and Prime Minister Mahinda – had left the Sri Lankan economy with a Chinese debt trap is deplorable, and their management of it, unforgivable.
The current state of affairs is one that does not have any easy solutions. With no clear path in sight, this is not a crisis that any new leader would be able to easily resolve. When leaders favour authoritarianism and divisive politics over the holistic development of land and humans, it is the common man who ultimately suffers. Indeed, ordinary Sri Lankans today are suffering the consequences of the misdeeds of the Rajapaksa dynasty that have reversed several years of progress.
—-* The writer is a veteran journalist and commentator
Book Shelf

Recent Top Post