China buckles debt talks on Lanka's Road to IMF gateway: Report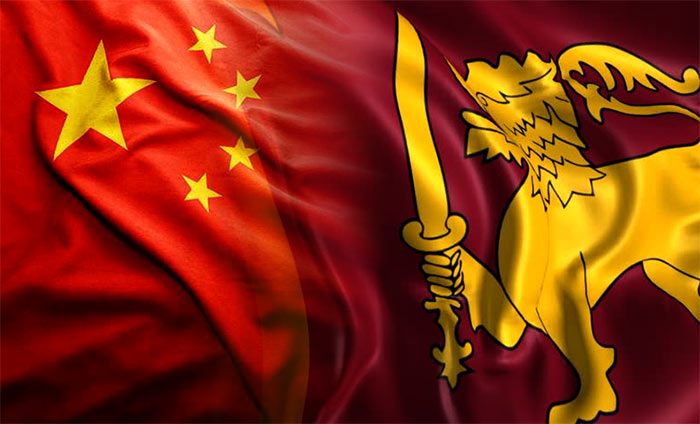 It is a long, long way on the Chinese belt road for Lanka to arrive at IMF's gateway to recovery. The moment the nation clears one hurdle on this tortuous route, she is immediately faced with another, says a report in The Sunday Times, a Colombo publication.
Last month's visit by Indian External Secretary Jaishankar certainly brightened the skyline when he formally announced that India will join the crucial debt restructuring talks.
Dark clouds that had hovered over Lanka were blown away when, in the same breath, he said: 'India has taken proactive steps and extended financial assurances to the IMF without waiting for the other creditors. Without waiting for others, we decided to do what we believe is right.'
On January 16th, India had already informed the IMF of her strong commitment to help Lanka qualify for the IMF bailout. And the IMF has accepted the assurances.
But if lyrics alone gave Lanka joy, it turned euphoric when China appeared to add the music to make the down and out nation get up and dance.
With a Chinese delegation in town to discuss debt restructuring, giving rise to optimism, even President Ranil Wickremesinghe couldn't help joining the floor to shake a leg. He told Parliament on January 17th: 'Talks with China and India have been successful. We will have an answer very soon.'
His elation was pre-mature. China appeared to bow to international pressure by announcing that she was joining the creditor's high table but the small print revealed all she offered to bring to it was a two year moratorium on a USD 2.7b debt, with the balance mid and long term loans of USD 5b to be negotiated with Lanka alone.
And if the Finance Minister – to whom the letter was addressed – didn't know what a 'moratorium' was, the letter clarified: "…you will not have to repay the principal and interest due of the bank's loans during the above-mentioned period.'
A moratorium is, of course, an acceptable form of debt rehauling, the other being a cut in the capital debt or a reduction in the interest or both. But to expect Lanka to have made sufficient economic recovery to start repaying the capital and interest in two years is to expect nothing short of a miracle.
Last month the Paris Club of creditor nations said that it will suggest a 10-year moratorium for the country, together with another 15 years of debt restructuring to save Lanka from further financial collapse. Knowing full well that 10 years' grace would be the more realistic time frame, why did China offer a ridiculous two?
The nation is once again stuck in a pothole on the China belt road she had been coaxed to take to reach Shangri-La's gates.
The good news this week that made Lanka's star of hope reshine through its Chinese eclipse, is that the Paris Club gave its nod of approval notwithstanding the oriental blow. On Thursday it made known its readiness to provide financial assurances to Sri Lanka. All Lanka can do at this hour is to twiddle her thumbs and pray, it will unlock the IMF bailout.
And ask China to clamp a moratorium on her diplomatic platitudes on how good a friend she is to Sri Lanka; and to spare us the condescending talk of what true friendship means and, as the Chinese charge d'affairs told the Malwatte Maha Nayaka Thera last month, 'when it is a bad time, you know who your true friend is.'
We certainly know now. Perhaps India can say so. But definitely not China. This current episode has revealed that the Chinaman wears double face and speaks with double tongue. https://www.sundaytimes.lk/230205/columns/china-buckles-debt-talks-on-lankas-road-to-imf-gateway-510351.html
Book Shelf

Recent Top Post