India-Bangladesh Scrip Looks UP*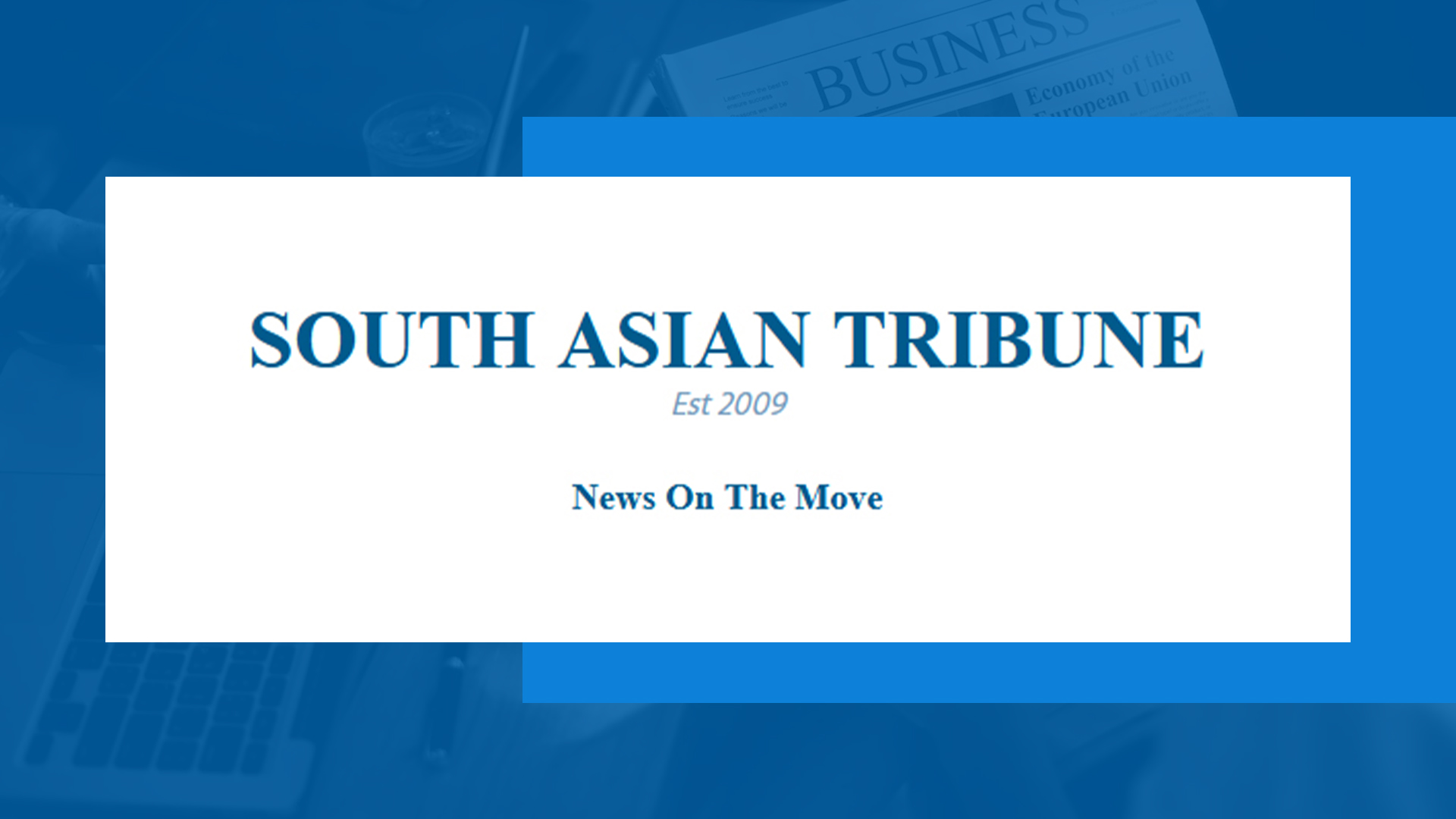 By Malladi Rama Rao The visit of Prime Minister Sheikh Hasina to India in January (2010) has raised the prospects of a new chapter in bilateral trade. For decades both sides agreed on the potential for trade but it remained untapped. For a variety of reasons. If Dhaka was hesitant to steer clear of its way through a maze of hangovers from the past, Delhi contributed no less to the continued lows in the trade volumes with its border customs posts acting as trade barriers. The scene is set to change.
Bangladesh is ready for a Free Trade Agreement (FTA) with India – to gain greater access to the Indian market, and to narrow the widening balance of payments deficit with India, which increased to over $3 billion in formal trade at the end of fiscal 2008-2009. Dhaka will not like to bring services sector under the proposed FTA for some time to come. Its initial focus will be on item-based arrangement. Past governments in Dhaka had reservations on signing FTA with India. Prime Minister Sheikh Hasina's take is different. Bangladesh cannot live in isolation with its windows closed, she told a press conference after returning home from Delhi.
Bangladesh's growth story relies heavily on export of readymade garments, which account for nearly 5 per cent of the GDP. Although the sector has fared reasonably well in the face of increased competition after Multi Fibre Agreement (MFA) quotas were scrapped, dependence on a few product lines within the one sector is a cause for worry. Both export basket and base need diversification. Energy shortage is another area of concern. Bangladesh has one of the lowest per capita power consumption levels in the world.
India can help the diversification of Bangladesh's industry and trade. First by giving increased access to its market. Second by extending finance in a more meaningful way.
Bangladesh exports stand to benefit from South Asian Preferential Tariff Agreement (SAPTA) and subsequently the South Asian Free Trade Agreement (SAFTA) since they can take advantage of the special reduction in India's negative list for SAARC's least developed countries (LDCs). The elimination of non-tariff barriers is important, as also more prosaic trade facilitation measures such as upgradation of Customs stations and border infrastructure (roads, weigh-bridges, and warehouses), harmonisation of standards, linkages in banking facilities, and easier business travel regulations. More trade will lead to more backward and forward linkages between the industries of the two countries which, in turn, will result in more diversified industrial base in Bangladesh.
During Prime Minister Hasina's visit, New Delhi sought to address Dhaka's long-standing concerns with regard to non-tariff barriers. "With a view to encouraging imports from Bangladesh, both countries agreed to address removal of tariff and non-tariff barriers and port restrictions and to facilitate movement of containerized cargo by rail and water. In this context, Bangladesh welcomed India's initiative to provide duty-free access to SAARC LDCs to the Indian market. Bangladesh also welcomed the reduction of the number of items from India's negative list that were of direct interest to Bangladesh and requested for further reduction in the list," said the Joint Communiqué issued at the end of the visit said.
As a follow up on the visit, Bangladesh Ministry of Commerce (MoC) identified 61 items for duty free export to India under the 'Trade in Goods' Agreement of SAFTA. The list, as conveyed to Delhi through the High Commission in Dhaka, includes 49 ready-made-garment (RMG) items. Other items are edible grade soybean oil, refined palm oil/palmolein, aviation turbine fuel and fuel oil, natural rubber (smoked sheets), toilet or facial tissue stock, sanitary napkin, paper or paperboard labels of all kinds and silk fabrics.
LITANY OF COMPLAINTS
The main RMG products are : trousers, cotton nightshirts and pyjamas for men and boys, blouses, night dresses, cotton pyjamas, swim wear, overalls, shorts, track suits, made-up clothing accessories and brassieres of all types of textile materials for girls and women, overalls, shorts, and swimwear for boys, and skirts, and divided skirts for girls
Bangladesh exporters have a litany of complaints against Indian customs authorities, whom they see as a non-tariff barrier. One often heard complaint is that Indian customs ask for laboratory tests for each and every consignment of food products, cosmetics, and leather and textile products. 'It is time consuming. A lab report normally takes 15-20 days. They (customs) send the samples to laboratories located far away (from the customs stations). The samples are sent by normal mail; it adds to further delays (in clearance of consignments)', say the exports. Neutral observers say the complaint is not without merit.
Original SAPTA certificate issued by the Bangladesh Export Promotion Bureau is largely ignored by Indian customs, Dhaka claims. 'We (exporters and importers) are asked to submit details of rules of origin calculation along with the documents; this goes against the regional trade agreement which has set the criteria for certification'.
Packaging is another area which has raised the hackles of Bangladeshi exporters. Indian packaging norms prescribe that maximum retail price, standard unit, month and year of packaging should be inscribed on the packets. All pre-packaged commodities like processed foods, cosmetics, toiletries, and spices requires generic and common name of the commodity packed, net quantity in terms of standard unit of weights and measures.
The exporters also a non- tariff barrier at the Indian customs post and it is the non-availability of designated officers and certificates from departments concerned.
Furthermore, inadequate physical facilities like warehousing, transhipment yard, parking yard and connecting roads at the land customs stations hinder exports from Bangladesh to India. 'Remove these non-tariff barriers. Automatically our exports will increase two-fold', says a Bangladeshi trade official.
SAARC Chamber of Commerce and Industry (SCCI) shares the perception. Says its president Anisul Huq: 'When all the eight SAARC countries have taken the initiative to minimise tariff barriers to strengthen regional trade cooperation, the non-tariff barriers are standing in the way to develop regional trade. I request all the countries to remove all kinds of non-tariff barriers'.
The Chamber has taken an initiative to increase the number of SAARC stickers from 100 to 500 per month for businessmen in each country for providing visa exemption facilities to them.

FOR A TURN AROUND
Anisul Huq, who is also the president of the Federation of Bangladesh Chamber of Commerce, wants India to use Chittagong and Mongla Port. "Bangladesh would earn at least USD 1.2 billion by providing transport logistics to India for using these two ports', according to him.
India is the largest trading partner of Bangladesh. It exports goods worth USD 358.08 billion but its imports are just USD 31.30 billion. This is leading to a huge trade imbalance. The issue was discussed threadbare at a meeting in April by the India-Bangladesh Chamber of Commerce and Industry (IBCCI) and Confederation of Indian Industry (CII). A joint declaration issued at the end of the deliberations held in Dhaka agreed to speed up efforts to increase bilateral trade and investment.
To begin the turn around story in trade, CII and IBCCI will send joint teams to the border customs posts to identify infrastructure bottlenecks and suggest improvements. The teams will visit particularly the customs posts on the border between Bangladesh and India's north-eastern states, where the scope for two-way trade is great.
Tentatively seven areas have been identified for Indian investment; these are power, telecoms, health care, education, business process outsourcing, pharmaceuticals and fast-moving consumer goods. Bangladesh wants to benefit from India's IT success. So over the next six-months, leaders of 20 top Indian IT companies will explore the opportunities for synergies. Also under CII -IBCCI consideration is Bangladeshi investment in India.
Already major Indian investments are in the pipeline. Tata International Ltd will invest $18 million -$10 million in footwear and $8 million in bicycle industry. Preliminary work on the shoe factory will start in the next six months and on the bicycle plant within the next one year. The Tatas have signed a MoU with Bangladesh's Nitol-Niloy Group in this regard.
This will be the second formal bid by Tatas to enter the Bangladesh market in recent years. Earlier, during the BNP rule, the House of Tatas had proposed a $3 billion investment to set up a steel plant, a urea factory, and 1,000 megawatt gas-fired power plant and to develop a coal mine. The plan came to naught due to delays first under the BNP rule and later during the caretaker regime in taking a decision on clearances for these ventures.
Other Indian investors knocking at Dhaka are Jeans Major, Arvind and a real estate player. Arvind is coming up with an investment of $90 million. Ravi Motors has signed MoU with local GMG Group to set up a satellite town near Dhaka. Bharti Telecom that has bought 70 per cent stake in Warid Telecom will pump in US $1 billion to expand telecom network. India's premier radio taxi service, Meru, is entering Bangladesh along with Tatas to start a transport service with 20,000 radio taxis.

WIN-WIN PROPOSAL
More than these ventures, a really win-win proposal is a plan to set up a 1000 MW power plant with Liquefied Natural Gas (LNG) as feed stock since both countries are power hungry. The proposal made by India following Prime Minister Hasina's visit envisages a LNG terminal as a joint venture. After local demand is met, surplus power will be exported to India through a transmission link being set up by Power Grid Corporation of India Ltd (PGCIL).
Bangladesh also has shown interest to buy 250 MW of power from Tripura. This possibly could touch 1,000 MW once Tripura steps up its own gas based generation. Presently Bangladesh has a shortfall of 1,000 MW -1,500 MW annually.
Dhaka has shown interest to offer one of its two proposed coal-fuelled power projects (1,320MW each) to India's power major, National Thermal Power Corporation (NTPC). The investment required will be around Indian Rs 6,600 crore. If every thing goes to plan, NTPC will collaborate with the Bangladesh Power Development Board for the venture. NTPC is also scouting for renovation, modernization, operation and maintenance opportunities in Bangladesh.
Though yet to realise the full potential, India-Bangladesh trade has been steadily increasing. From a base of US $1 billion in 2001-02, it more than doubled to US $ 2.56 billion in 2006-07 and then shot upto US $ 3.616 billion in 2007-08. Bangladeshi exports to India registered a phenomenonal 480 per cent increase – up from US $ 62 million in 2000-01 to US $ 290 million in 2006-07. Interestingly, its global exports recorded a mere 104 per cent jump during the same period.
Now the India-Bangladesh Chamber of Commerce and Industry (IBCCI) has set US $ 1 billion mark as the target for exports to India over the next 2-3 years. It is a doable goal, according to trade experts. On its part, IBCCI has identified areas for quick action. These are activation of institutional mechanisms for promoting two-way trade, removal of avoidable hindrances, initiation of long-pending trade facilitation measures, easy travel facility for business persons and creation of mechanisms to settle disputes that may arise from differences on specific trade-related issues.
PROSPEROUS B'DESH- INDIA'S INTEREST
India has responded positively to the trade momentum. It has offered Rs. 4,540 crores (US$ 1 billion) as credit for taking up infrastructure development – laying of railway lines, construction of bridges, manufacture of coaches and the like. Delhi has substantially enhanced duty-free access to Bangladesh goods. It dropped 47 more items from the negative list in addition to 56 items removed earlier, thus bringing down the negative list to from over 700 to about 400 products.
A prosperous Bangladesh is in India's interest as the long-term solution to destabilizing cross-border population movements and terrorism. And as a middle-income Bangladesh with its large population can become a sizable market for India in the future.
By Malladi Rama Rao Moreover, Bangladesh is the key to India realising its plans to tap fast growing economies of South-East Asia and Southern China. Transport corridors through Bangladesh, such as the Asian Highway Project sponsored by Asian Development Bank, can become the economic sinew to bind South-East Asia closer to South Asia. Bangladesh will also be a gainer in the process, in terms of infrastructure development, access to South- East Asian markets and transit revenues that could run into billions of dollars. The opportunity needs to be grasped without any more delay.
For India's North-East too, better transport and transit facilities through Bangladesh are important. Bangladesh is a natural and nearest market for its produce. Bangladesh's land and riverine routes offer the easiest connectivity for the North-East's trade with markets in the rest of India and overseas. A grand bargain encompassing transit across Bangladesh for Indian goods, in return for similar facilities for Bangladesh to Nepal and Bhutan, will, therefore, benefit both countries.
(* this article first appeared in Policy Research Group web site www.poreg.org)
Book Shelf

Recent Top Post