Lankan Economic Woes – Courtesy Chinese Investments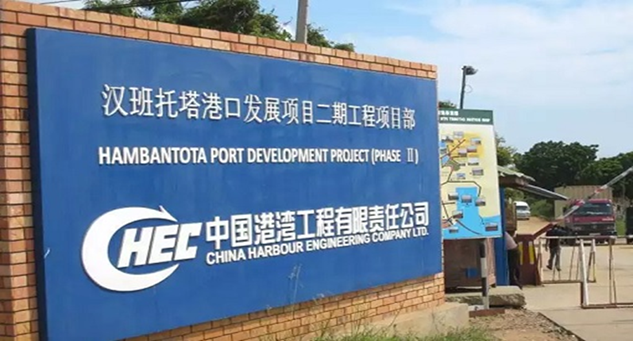 Sri Lanka's current economic crisis—its worst in decades, has put the country on edge. People are out on the streets demanding resignation and accountability from the Rajapaksa government and asking for relief from economic hardships. The government imposed a state of emergency to deal with the crisis, but had to withdraw it due to intense protests.[1] While the immediate reasons behind Sri Lanka's economic woes are Covid and the consequent collapse of the tourism sector, the rot had set much before. Colombo's excessive dependence on Chinese loans and its inability to repay them has contributed majorly to the current mess.
In the past, under Mahinda Rajapaksa's presidency in 2005, the government had aspired to turn Sri Lanka into another Singapore by constructing state-of-the-art infrastructure and ports. But the allure of Chinese loans dashed any such hope, and today Sri Lanka is hard-pressed to repay loans to the tune of $45 billion, out of which it owes China $8 billion—almost one-sixth of its total external debt. And to make matters worse, China has refused to offer any concessions in debt repayment.
After the flagship China-Pakistan Economic Corridor, Chinese investments in Sri Lanka were another jewel in the crown of the Belt and Road Initiative (BRI). But few years down the line, these investments have become a perfect example of how large investments can go wrong for a host country. These have converted Sri Lanka into a debt-ridden economy, saddled with many unviable projects and there is no political will to take on the Chinese malevolence.
Emerging from the ravages of the civil war in 2009, Sri Lanka was eager to revive its economy. Beijing, capitalising on its military assistance to Colombo, quickly moved to grab this opportunity. Between 2005 and 2017, China provided Sri Lanka with economic assistance worth $15 billion, including a host of infrastructure projects. Financing for most of these projects came with typical characteristics of Chinese investment: high-interest loans, Chinese contractors, Chinese labour and Chinese technology. As a result, China emerged as a top source of Sri Lanka's imports, with Chinese debt and equity funding of more than 50 projects.[2] But the allure of Chinese investments waned quickly: China's commercial loans with high-interest rates caused a debt trap for Sri Lanka, with its foreign debt rising from 36% of GDP in 2010 to 94% in 2017. As a result, Colombo had to take the help of the International Monetary Fund (IMF) to repay those loans.
The Hambantota Port symbolised the malaise of the Chinese investments—a flagship project of Chinese investments in Sri Lanka under the BRI, yet with almost no container traffic and no commercial success. The Chinese Exim Bank financed the port, but to date, it continues to run in losses despite leasing it out to China for 99 years.[3]
While Sri Lanka's debt to China may account for only 10 per cent of the total debt, it is the unreported loan, over-the-top loan for repayment of the existing loan cycle, and the mortgage clauses that have wreaked havoc. Consequently, as per the IMF, Sri Lanka's debt to GDP ratio increased from 94 percent in 2019 to 119 percent in 2021.[4] Furthermore, Colombo's troubles were exacerbated by the onset of the Covid-19 pandemic (again a China-made mess), which caused economic hardships and reduced tax revenue. Moreover, the pandemic lockdowns and the closure of international borders also contributed to the collapse of the domestic tourism sector, depriving Colombo of precious foreign exchange.[5]
The loss of foreign exchange also meant it diminished the island nation's capacity to import food and fuel—two basic requirements and the shortage of which has caused angry locals to come on the streets demanding relief.
As expected, China has washed off its hands of Sri Lanka's economic crisis. It has conveniently blamed the West and Sri Lanka's financial mismanagement, denouncing the latter for its weak economic foundation, lack of self-sustaining economy, excessive borrowing habit, and poor planning.[6] It has also dragged the US into this mess, claiming that Colombo's over-dependence on the US dollar has caused the current economic turmoil. It is pertinent to note that in 2020, after much domestic political controversy by vested elements, the Millennium Challenge Corporation (a bilateral US foreign aid agency) had decided to discontinue its $480 million contract with Sri Lanka, citing a "lack of partner country engagement."[7] With that, Colombo lost the opportunity to diversify its foreign investments.
Clearly, Sri Lanka's economic travails elucidate the fate of those countries which rely on China's charm offensive and its illusion of economic assistance. China has always kept its interests at the forefront and used the small nations as its pawn, be it Sri Lanka or the Maldives. Beijing is known for selling a dream of a fast-growing economy and then trapping these countries into debt diplomacy. Other countries caught in this vicious cycle of Chinese loans must learn lessons from the Sri Lankan experience. (POREG)
—–

Commentary on Poreg
[1] https://www.aljazeera.com/news/2022/4/5/sri-lanka-president-revokes-emergency-order-amid-deepening
[2] http://www.gatewayhouse.in/chinese-investments-in-sri-lanka/
[3] https://www.scmp.com/news/china/diplomacy/article/3122975/mistake-china-can-extend-hambantota-port-lease-198-years-sri
[4] https://www.imf.org/en/Publications/CR/Issues/2022/03/25/Sri-Lanka-2021-Article-IV-Consultation-Press-Release-Staff-Report-and-Statement-by-the-515737
[5] https://www.youtube.com/watch?v=nCHs4fFxJfQ
[6] https://baijiahao.baidu.com/s?id=1721731134025512661&wfr=spider&for=pc
[7] https://www.colombotelegraph.com/index.php/lanka-loses-half-a-billion-dollar-mcc-grant-gota-rewards-main-culprit-as-us-envoy/
Book Shelf

Recent Top Post