Nepal Votes Hung Parliament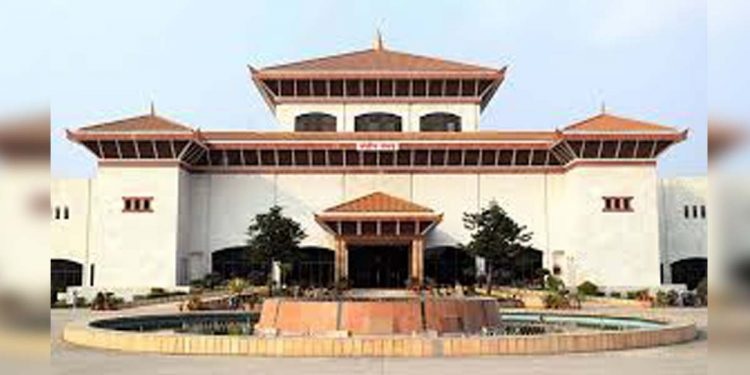 Rattan Saldi*
All results in the November 20 election to Federal Parliament and Provincial Assemblies in Nepal are out and have been presented before President Bidya Devi Bhandari, setting the ball rolling for formation of new Federal government and in provinces. No political party or any of the two alliances, the ruling five party alliance led by the Nepali Congress or the opposition led by the Communist Party of Nepal (Unified Marxist Leninist), CPN (UML) however could muster majority in Parliament for government formation. The Lower House of Nepal Parliament, House of Representatives
has 165 First Past the Post or directly elected seats and 110 members are elected through Proportional Representation, making it a 275 member House. Any party or alliance needs 138 members for majority to form the government. As no single party or alliance could get majority, it may take about a month for a new dispensation to be in saddle as the process is quite tedious and lengthy under the new Constitution promulgated in 2015.
The ruling alliance is two short of the magic figure of 138, with Nepali Congress having 89 members and its partners Communist Party of Nepal (Maoist Centre) led by Pushpa Kamal Dahal, alias Prachanda 32, Communist Party of Nepal (United Socialist) of Madhav Nepal 10, Loktantrik Samajwadi Party 4 and Rashtriya Jan Morcha one. On the other hand, the opposition CPN (UML) which forged electoral alliance with two other political parties just before the elections, bagged 78 seats with its partners, Rashtriya Prajatantra Party getting 14 and Janata Samajwadi Party 12 seats.
Political activity has since intensified on the formation of new government. Despite ideological differences, the ruling alliance has bound itself to remain intact. In a joint statement issued after a meeting of its top leaders said, "It is necessary to continue the present coalition to face the challenges before the country." The statement was signed by Nepali Congress President and Prime Minister Sher Bahadur Deuba, Chiefs of CPN (Maoist Centre) and CPN (United Socialist), Pushpa Kamal Dahal alias Prachanda and Madhav Kumar Nepal and leaders of other two coalition partners. They expressed the need for moving ahead forging mutual understanding and cooperation.
But the adage 'In politics, promises are made to break' has proved to be gospel truth in the case of Nepal since the overthrow of Monarchy in 2008. With no clear mandate, the third largest force, CPN (Maoist Centre) with 32 seats in Federal Parliament and smaller parties the new entrant in politics, Rashtriya Independent Party with 20 seats, Janmat Party led by its so far underground leader C.K. Rout with 5, and Napal Unmukti Party of jailed Madeshi leader Resham Chaudhury getting 3 seats, who are in a king maker position are hobnobbing with both ruling Nepali Congress as well as Oli led opposition CPN (UML) with conditions to fulfil their aspirations from the new government.
Being emboldened by the strong pitch in the permutations and combinations to form the new government, Prachanda is trying to bargain Prime Minister ship for himself for first half of five-year term of new Federal Parliament and whichever combination offers him the olive branch, it would not be surprising if he licks it, considering his previous track record.
Logically, the five-party ruling alliance which has reaffirmed its faith "to continue the present coalition' and has secured the highest number of seats in the election, being only two short of majority, should be invited to form the next government under Article 76 (2) of Nepal Constitution but there are many ifs and buts. Domestic as well as foreign players are working overtime to create dissentions in the ruling parties to dislodge their claim. Further, despite the written statement by leaders of the ruling five party alliance which went jointly to the hustings, chances of its disintegrating cannot be ruled out, denying Deuba or any other Nepali Congress leader to lead the country again, even after emerging as the largest party in the new Federal Parliament. Nepali Congress is also suffering from intra party feud over party leadership. Besides Deuba, senior leader Ram Chandra Poudel and a few others are vying for Nepali Congress Parliamentary Party Chair.
CPN (UML) Chief and former Prime Minister Oli who had twice dissolved Parliament to take over again, twisting the Constitutional provisions was finally removed from the post by the Supreme Court in May last year. He is making strenuous efforts to woo the third largest party, CPN (Maoist Centre) with 32 parliamentarians, even offering the olive branch to its leader Prachanda of Prime Minister ship on certain conditions, which is Prachanda's long-cherished desire. Oli is also trying to get Madhav Nepal back into his fold, who had broken off with him and formed a new party, CPN (United Socialist) as also some other fringe parties.
As part of the game to have the next government of his choice, Oli is also sending feelers to some senior leaders of the Nepali Congress impressing upon them the need to form the next government by the Nepali Congress and the CPN (UML) jointly in the interest of stability, country's prosperity, and development.
A top Chinese leader, ranking third in the hierarchy Li Zhanshu, Chairman of the National People's Congress Standing Committee and a close confidant of President Xi visited Nepal in mid-September just when the country was in the election mode for Federal and Provincial elections. Apart from courtesy call on the President and the Prime Minister, he met Oli and Prachanda.
Though there was no official word from any of the two sides, it is believed, he stressed on left unity to contain Nepali Congress which China considers is inclined towards India. China had tried to keep the left parties house intact in Nepal through all possible ways when Prachanda and Madhav Nepal parted company with Oli's CPN (UML) following protracted intra party wranglings leading to the downfall of Oli government, giving a big blow to Chinese diplomacy.
It is only a matter of days when the mist over the new government in Nepal would lift but whatever combination comes to power may not be able to give a stable government.    (SAT)
Book Shelf

Recent Top Post