Pakistan's flying terror tool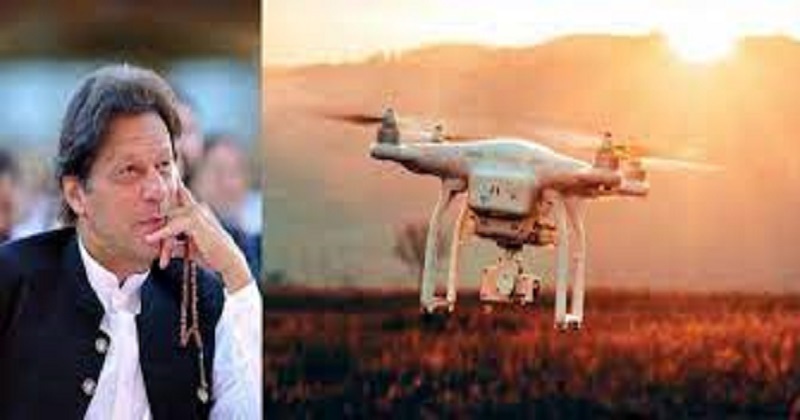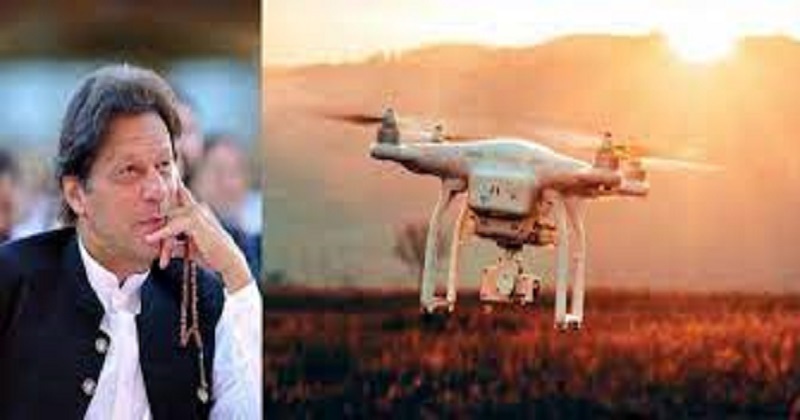 Indian leaders had started giving serious thoughts on possible follow-up moves after the June 24 talks with 14 Jammu and Kashmir leaders. However, the dropping of improvised explosive devices (IEDs) from drones, in the technical areas of the Jammu Air Force Station, during the early hours of June 27, has diverted the nation's attention to this disturbing event. The incident is being seen as an extension of Pakistan's sky-bound terror tool.
Even the Army has sighted two drones over Jammu's Ratnuchak-Kaluchak military area. Quick Reaction Teams engaged them in the firing, and thereafter, both drones flew away. The lesson from the event is clear: alertness and pro-active approach of the troops makes all the difference in the quality of security.
It is no secret that over the past two years Pakistan has used drones for smuggling arms, ammunition and drugs into the Indian territory. As per government data, in 2019, 167 drone sightings were recorded along the border with Pakistan; in 2020, 77 drone sightings were recorded. Drones are also used for aerial surveillance and existing radar systems are incapable of detecting them since they fly low. This poses a significant challenge for our security establishment in working out countermeasures.
Since security matters are generally conducted secretly, beyond the prying eyes of the people, it is difficult to gauge if the Modi government has been slow in its response to this issue. India is surely a hi-tech power and has acquired global attention for its technical prowess and professional skills in critical areas of governance. Still, we lend an impression of either being lopsided in our approach or slow in responding to the changes in the system.
Today's security matters require special attention. They have to be viewed in totality of geo-political realities, economic muscle, leadership quality, modern weaponry and tools, and strategic projection in tune with the basic needs of national interests and security. It is not enough to have a few smart generals. Nor is it enough to have the Indira Gandhis and Vajpayees to see things selectively. What is required is proper functioning of credible institutions in security and related areas that should help develop alternate strategic policies, critical studies and objective assessment of ground realities.
It needs to be reiterated that our security concerns must not be politicised. We ought to rise above personal and political considerations. Nationalism is not the monopoly of one single party; moreover, the need for rational coordinated thinking and approach to security affairs cannot be overemphasised.
It may be pointed out that last year, Punjab Chief Minister Captain Amarinder Singh had written to PM Modi flagging the "serious implications" of the delivery of weapons and contraband from Pakistan via low flying sub-conventional aerial platforms, including Unmanned Aerial Vehicles (UAVs) and drones.
In his letter of November 21, 2020, Captain Amarinder Singh provided details of the threat and underlined the need for counter-measures before he met Home Minister Amit Shah and discussed the same. Singh had asked the Prime Minister to convene a high-level meeting of different stakeholders to examine the drone threat and "discuss and rethink strategies" regarding installation of infrastructure that can detect the movement of these aerial platforms. ¹ He had written:
"Suitable counter-measures against the use of such drones would also need to be developed, as it is now becoming clear that Pakistan is deploying such platforms to deliver contraband from across the border."
Captain Amarinder Singh is accurate in spelling out the drone threat from across the border, especially since the frequent launch of drones "makes border fencing redundant". These issues raised by the Punjab Chief Minister need to be taken note of by the Modi government. So far, India has not blamed any country for the drone attack, which has left two IAF personnel injured.
We have to constantly keep in mind that the use of drones by Pakistan-based elements should be a cause of concern. Although tech-based solutions are being explored, it has to be noted that anti-drone jammers are not effective in the border areas. They can, however, be deployed at security-sensitive installations to prevent such attacks.
Looking beyond, the latest threat is not a simple matter of merely viewing the scene in terms of arms and ammunition. It has a larger connotation than is normally appreciated. Size and quality of the armed forces apart, the concept of national security carries several important components such as economic power, political will, social realities, foreign policy objectives and the environmental setting in the neighbourhood. Pakistan apart, we have to keep in mind the presence of China.
We, of course, tend to talk big and wish to project India as a major power. Wishes, however, cannot deliver the goods unless they are backed by sound planning and concrete actions in new technological drone-related areas. We must not overlook new security problems the country is faced with.
The Modi establishment has taken up the drone challenge seriously. It is on the job to diversify defensive strategies in the five concentric circles of prevention, deterrence, denial, detection, interruption and destruction. In fact, early detection and identification are necessary to promptly neutralize the drone threat. New Delhi must stay guarded lest drones fall into the wrong hands.
by Hari jai sigh