Pranab meets Hillary, discusses economic ties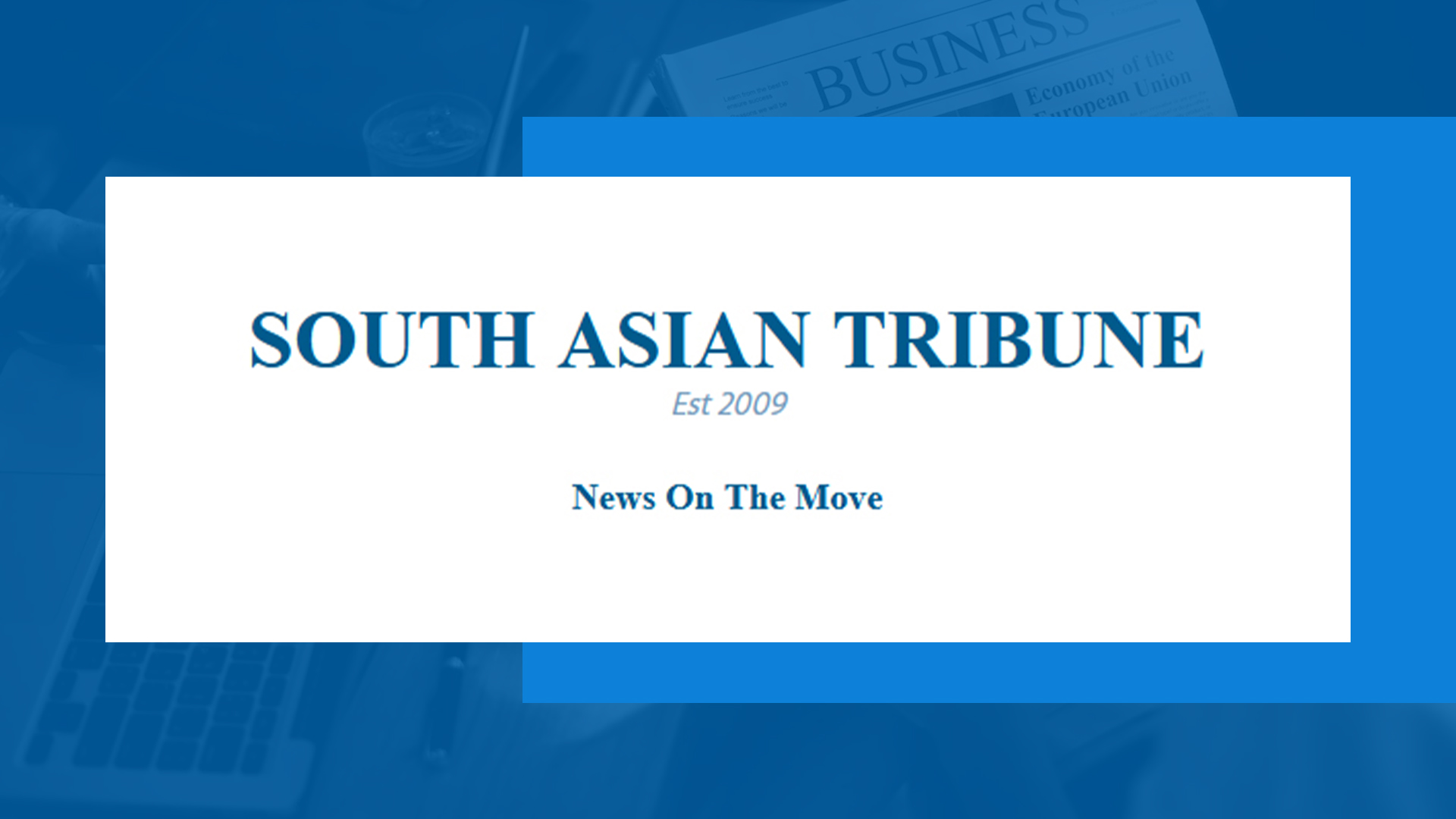 Washington: Finance Minister Pranab Mukherjee and Secretary of State Hillary Clinton on Tuesday addressed here a a meeting of CEOs from India and the US and held discussions on bilateral economic ties.
The meeting of CEOs, co-chaired by Tata Group Chairman Ratan Tata and Honeywell chief David Cote, discussed how the private sector from both the countries can contribute to enhance bilateral economic relations. I also considered the roadmap to be presented to Prime Minister Manmohan Singh and President Barack Obama during the latter's visit to India in November.
"There are some big, bold recommendations, that are going to take courage on both sides," President of the US India Business Council (USIBC) Ron Somers, said. And added 'we are hopeful that Indian Parliament can open the education sector for foreign investment and lift the FDI cap in insurance'..
In her address, Hillary Clinton said: I'm delighted to welcome all of you to the Benjamin Franklin Room here on the eighth floor of the State Department We have been looking forward to this gathering and are very excited to continue the momentum from our first Strategic Dialogue session earlier this month, which also took place right here as well.
I'd like to thank Finance Minister Mukherjee, Commerce Minister Sharma, Deputy Chairman Ahluwalia for coming to Washington again. The deputy chairman was here two weeks ago for the Dialogue. It's great to see him back so soon.
We have a number of our American counterparts who are going to be joining us very soon as well: Ambassador Ron Kirk from the U.S. Trade Representative's Office; Mike Froman and Larry Summers from the White House; Secretary Gary Locke from the Commerce Department, and Secretary Tim Geithner, who will also be joining us.
I want to thank the CEOs who have participated in this forum and have done all of the work. All we're doing is giving you lunch. But really, Dave Cote of Honeywell and Ratan Tata of the Tata Group have served as co-chairs for this forum and they have spearheaded the development of an ambitious, challenging set of recommendations that we look forward to implementing together. And I thank each and every one of you for your hard work and your dedication to the U.S.-India relationship.
As both President Obama and Prime Minister Singh have said numerous times in the last 16 months, the increased cooperation between the United States and India is the cornerstone of our 21st century strategic partnership. The President and the prime minister reinvigorated this forum last year based on the idea that Washington and Delhi need to catch up to the business and innovation cooperation that is already happening in New York and Mumbai. In the latest example of the growing links between our countries and our economies, just last week Congressman Jim McDermott unveiled a report by the India-U.S. World Affairs Institute showing that Indian investment in the U.S. grew by an estimated 60 percent in 2009, to over $7 billion. That same report indicated that trade in goods between our countries tripled between 2004 and 2008, and that since 2004 Indian acquisitions in the United States have supported approximately 40,000 jobs here in our country, with manufacturing exports to India linked to another 96,000 jobs. That's great progress and it's a solid base on which to build.
But I think that we are just getting started in exploring all of the ways to improve opportunities for trade and investment and foster the kind of inclusive growth that lifts people out of poverty and strengthens our democracies. We want to turn recommendations for improving access to education into reality. We want to lay the groundwork for future cooperation to fight climate change, develop clean energy solutions, and so much more.
It is exciting to welcome our Indian colleagues back to Washington and I'm excited, too, that President Obama will be going to India in early November. And we need to work very hard to translate a lot of the great ideas that have been discussed into accomplishments and realities for that visit.
As I was speaking, we were joined by Secretary Locke and Ambassador Ron Kirk, and I particularly want to acknowledge Deputy Jim Steinberg from here in the State Department and Under Secretary Bob Hormats as well.
It is my great pleasure now to ask Minister Mukherjee to make a few comments. We were joking as we walked out that he has long been a guiding force in Indian politics and has served in various important positions, and as finance minister has been instrumental in India's rapid economic growth. Minister Mukherjee.
Responding, Finance Minister Mukherjee said: ' Many of you are old friends with whom we have been working with significant success over the years. I value your engagement and support. I am particularly happy to see how India-U.S. CEOs Forum has established itself as a bridge between the private sectors and governments of India and USA. With your leadership and vision, you have created synergies that are invaluable. The initiative to take this strong economic partnership to a new level of innovation and sustained growth is indeed welcome.
My colleagues and I laud your efforts, and our very presence today, specifically for this morning meeting, indicates our commitment and support. Friends, when I was growing up in India, we used the word "captain" to refer to someone who was in charge of navigating a ship through stormy seas. So when I first heard the term "captains of industry," it was a little puzzle to me. But having been the finance minister of India, now I realize that the global economy can be as stormy as any sea. In fact, very often it feels like a tsunami. Anybody who tries to navigate his or her corporation through the global economy is therefore rightly called a captain.
For this reason, I greatly appreciate the work that you have been doing. I hope you will also appreciate a little the work that we in the Indian Government have been doing in these turbulent times. As you being the captains of industry know, and I as captain of a national economy know, the world is going through a very difficult phase. The world has recently begun to come out of the great recession. What started as a subprime crisis in 2007-8 become a financial crisis that affected banks and private corporations. And then it spread through the real economy. Governments around the world rallied to protect the banks and corporations. Unfortunately, now some of the governments themselves seems to have got infected. I am referring to the difficult sovereign debt situation that our friends in Europe are facing today.
Economists used to tell us last year that the global economy will make a V-shaped recovery; that is, it will turn around very quickly. Then I was told that it will be a U-shaped recovery, meaning that it will stay at the bottom a little longer before recovery. Recently, with the risk of new crises in (inaudible), experts are saying that it may be a W-shaped recovery. Frankly, I'm beginning to feel that for every alphabet in the English dictionary, there is a theory of economic recovery. (Laughter.) What so many competing theories of recovery mean is that we really do not know the answer. There is uncertainty concerning which way the global economy will go (inaudible) the corporations, our governments have to be careful and diligent.
Friends, fortunately for India, the recovery seems to be on a surer footing. I use the word "fortunately" deliberately. It is only a foolish person who will try to take credit for everything. The Indian economy has done exceedingly well in these difficult times through a combination of careful policy making, dynamic industrial leadership, and a bit of luck. Last quarter, our GDP grew at 8.6 percent. And this year, my ministry has predicted a growth rate of 8.5 percent. I notice that IMF has recently challenged our prediction. For once, however, I am not going to contest the IMF assessment. The IMF believes that Indian economy will grow at 8.8 percent.
There are several reasons why I am optimistic about India's long-term growth prospect. For the first time, it appears entirely within the realm of possibility that India will break into double-digit growth within the next five years. Standard economic theory teaches us that the high savings and investment rates are essential for a nation to grow fast. We in India used to watch with envy how East Asian (inaudible) saved and invested over 30 percent of their GDP. What many of (inaudible) do not know is that from 2003, India has broken into the high-growth circle. We now save and invest around 34 percent of our GDP, and the data we have received over the last couple of months suggests that this is still rising. Our growth is coming not just from government action, but from a variety of sectors and stakeholders from all of the economy, including our dynamic private corporate sector. Many of the leaders of this sector are here with us today. To me, this multiple-source growth is a sign of robustness.
A significant part of India's growth impulse is from our rural sector, which has been prioritized in our development plans for inclusive growth, focuses on innovation with a broader outreach at the grassroots level, and engaging medium-sized companies in the United States and India in the development process.
At this opportune moment, India offers investment opportunities in excess of 850 billion U.S. dollar over the next five years in the infrastructure sector. We (inaudible) investment around $1 trillion U.S. dollars between 2012-13 and 2016-17, with a potential funding gap of 25 to 30 percent bridged through innovative modes of financing.
We in India are also working to make our government more efficient, transparent, and in step with the modern world. As you no doubt know, we are in the process of major reforms of the direct and indirect tax system. Our draft direct tax code is now available (inaudible). We have short comments and suggestions from all stakeholders. I have also asked my ministry to prepare an annual report of India's public (inaudible) which will be available to all, a major commitment to bring down the public (inaudible) as percentage of GDP from the current level of around 75 percent to below 68 percent in three years.
India's fiscal health is good now and this new target will make it even better. It will also make more room for private sector borrowing and investment. Our ultimate aim is to make India a vibrant economy that attracts global capital and trade. In fulfilling this objective, all of you have to play a role.
The relationship with the U.S. is one of the most important bilateral relationships for India today. As India pursues its development goals, we would like to work with U.S., especially where our priorities converge, to realize outcomes that are to the mutual benefit of our people. We have a unique advantage, which is the existence of strongest possible people-to-people linkage that any bilateral strategic partnership could wish for. We have in our Strategic Dialogue innovation as the principle that should guide our work ahead.
I am sure the dynamism and energy of our private sectors and the public-private partnership that we envision will help to take our cooperation and achievement to unprecedented heights. The trust that we have built through our 100 percent compliance record in safeguarding of important technology should help us to increase our bilateral high-technology trade. I am aware that this is presently under discussion, and I would only underline that India has a record of being a trusted customer. I am sure that our governments should be able to work together to clear the conditions for a win-win situation in advanced technology trade between our two countries.
My counterpart, Secretary Geithner, and I launched the financial and economic partnership when he visited Delhi in April of this year with the objective of (inaudible) engagement in economic, financial, and investment-related issues. We are currently negotiating a bilateral investment treaty and are committed to make further initiatives that will contribute to creating a more conducive environment for investment flows. Our economic ministries have taken steps to gradually liberalize policies on which you will hear from my colleagues, Mr. Sharma and Dr. Ahluwalia, this afternoon.
Friends, I am aware that as captains of industry, you will have a major focus on profits. I am sure you are equally aware that as a politician, I have to keep a watch on votes. But at the same time, all of us must have ambitions that go beyond these. Our ultimate aim has to be well-being of the human beings. We have to strive for inclusiveness not only in our individual nations and corporations, but in the world across the nations. We live today in a world where all our paths are tied together. For that reason, if not for other, we have to strive together to create a better world.
Our ambitions must go beyond the economy. India's founding fathers set a vision very similar to what the founding fathers of the United States had. India is today a secular, democratic nation. And as a political leader of India, I am proud of that. To hold on these ideals and to run a growing, robust economy means having to face lots of challenges. We must collectively rise to those challenges. I know that this sounds as if I am trying to reach to the stars. I want to assure you that that is exactly what I am doing. Together, we must try to reach for the stars.
Book Shelf

Recent Top Post

AdSense code