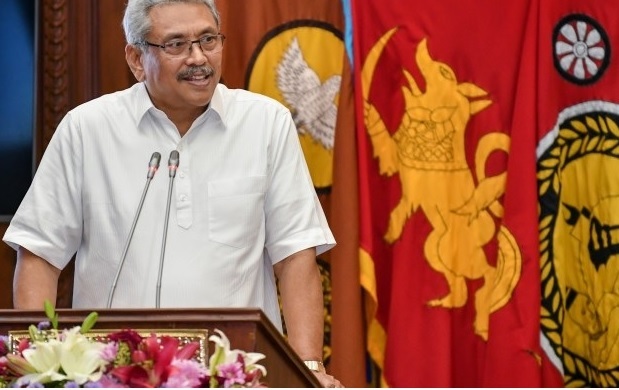 With President Gotabaya Rajapaksa, whose family is seen as Beijing-friendly, set to quit, the turmoil rocking the island nation may have an impact on Colombo's ties with Beijing.
The Rajapaksa family, which dominated Lankan politics for nearly two decades, was considered friendly to Beijing, the South China Morning Post (SCMP) points out.
During Mahinda Rajapaksa regime from 2005 to 2015, Colombo agreed to a number of Chinese infrastructure projects. One of these projects is a port in Hambantota in what is Rajapaksa's bakcyard. The port has since been leased to a Chinese state firm under a 99-year deal as part of a controversial debt-for-equity swap.
"In the short run, there will be a big impact on China's relations with Sri Lanka because the influence of the Rajapaksa family in Sri Lanka's political circles will be undermined and a political comeback will be unlikely in the near future," according to Lin Minwang, a South Asia expert at Fudan University in Shanghai, says SCMP.
The crisis, driven by soaring inflation, high debt and economic mismanagement, is also a "reminder" for Chinese investors looking to developing nations that are vulnerable to increasing fuel costs, food shortages and rising US interest rates, he said.
Opposition leader Sajith Premadasa is seen as front runner in the race for Prime Minister.
"If he can secure a majority in Sri Lanka's parliament, it may add to uncertainty for China since he is believed to be keen on forging closer ties with its regional rivals India and Japan", says the report in the widely read Hong Kong daily. Some Chinese experts donot share this perception though.
Colombo has asked Beijing for a US$1 billion loan to meet debt repayment obligations, and another a US$1.5 billion credit line to buy Chinese goods, but no significant progress has been made after months of negotiations.

……………