Three ailing inmates die just after release from Xinjiang prison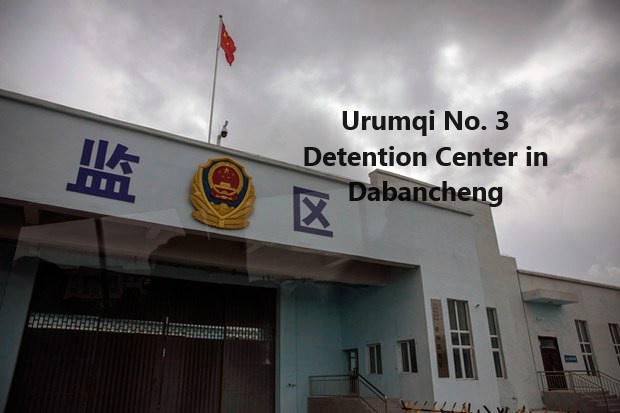 Three ailing Uyghur women recently released from the same prison in China's Xinjiang region have died within days of one another, according to sources with knowledge of the situation, who said inmates at the facility are only given access to medical treatment in extreme cases.
Two sisters in their 30s and a 75-year-old grandmother died in early October from different ailments they developed while in detention at the Baykol Women's Prison in Ghulja, a city located in the upper Ili River valley near Kazakhstan that is also known as Yining in Chinese.
The three women were jailed on charges of "religious extremism," prison sources said. Such offenses deemed by Chinese authorities include Uyghurs who pray, possess a Quran or study Islam.
The sisters — Melike, 33, and Merziye, nearly 40 — hailed from Ghulja's Araosteng village, a source with knowledge of the prison and an officer at the village police station told RFA Uyghur, although they were unable to provide details about their deaths.
They were each sentenced to 12 years in prison, jail officials said.
Baykol Women's Prison was built after authorities in Xinjiang began mass arrests of Uyghurs and other Turkic minorities in 2017, said the source who knows about the issue and, like others interviewed for this report, spoke to RFA on condition of anonymity citing fear of reprisal.
The prison houses at least 10,000 inmates from different areas of the far-western region — an exceptionally high number, the source said.
In a separate interview, a police officer confirmed that there are at least 10,000 inmates in Baykol Women's Prison and said the health of many detainees has deteriorated as a result of mandatory "educational programs" at the facility, particularly those who are older or have existing health issues. The officer did not elaborate on what the "educational programs" entailed.
Uyghurs and other Muslims detained by the Chinese government in "re-education" camps in 2017 and 2018 have reported that they were forced to sing political songs, learn Mandarin Chinese, and study speeches of Chinese Communist Party leaders. Some of the nearly 2 million who were held against their will were subjected to torture, rape, forced sterilization and forced labor.
China has said that the camps were vocational training centers and that they are now closed, though many Uyghurs are still being held in prisons.
Since the establishment of the Bakyol Women's Prison about six years ago, and particularly over the last year, there has been a significant decline in the health of the detainees and an increase in deaths in custody, the sources said.
When contacted by RFA, an official in charge of medical affairs at the prison confirmed that the sisters had died following their release and referred further questions about the cause of their deaths to a superior.
The higher-level official said that a elderly woman named Ayshemgul, who was serving a nine-year sentence, died "of high blood pressure and cancer" the same week as the sisters.
"She passed away shortly after her release from prison," the official said.
The medical affairs official, who has worked at the prison for eight years, said ailing detainees are only referred to medical staff in severe cases.
About 20-30 detainees require medical attention inside or outside the prison each week, she said.
"Every day I see three to five ailing inmates," she told Radio Free Asia. "I receive reports, and they inform me of their pain. … I primarily treat severely ill individuals."
RFA report, Oct 19, 2023
https://www.rfa.org/english/news/uyghur/three-inmates-10192023130603.html
Book Shelf

Recent Top Post

AdSense code