Bhopal Tragedy: Enigmatic Silence, Eerie Silence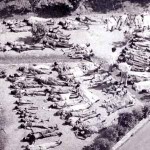 There are not many in Delhi today who know the story behind the story that had culminated in the Union Carbide's offer of compensation to the victims of a dangerous gas leak from its plant in Bhopal in the eighties. GVG Krishna Murthy, a former Election Commissioner, is one of the few people who had handled the legal angle of the case. Strangely, or rather interestingly enough, he is observing a dignified silence. And has refused interviews to the media. His stock reply: knock at the door of the government, not at my Kausambi residence (a reference to his house in the Kausambi of Ghaziabad).
So, while he, and may be a couple of others like him, who knew the inside out, studiously avoid speaking, and the media's efforts to unravel the Bhopal mystery remain stuck in the bind, questions remain about what had happened to the compensation that the Union carbide had deposited in the Supreme Court. Also, questions related to the safety of the Bhopal plant.
There appears enough evidence to show that the Carbide management was aware of the safety drawbacks with the Bhopal plant's design. Significantly, the fact that this evidence had been sourced by the government of India through its lawyers' team that was sent to the US to fight the Carbide case, appears to have forced the hands of the Union Carbide owners to come forward with a compensation package that was dressed up as the generous offer of a management moved by the intensity of a tragedy for which they were primarily not responsible.
Well, only big money can afford to say, and act like that.
Who are these gentlemen in the government who had managed to gain access to the inside track of the Union Carbide, and who thus forced the American MNC management to become merchants of charity?
We don't know as of now. The Indian Embassy, if not all, at least, the ambassador and the embassy's legal counsel, should have been in the loop since all government departments in Delhi act through the embassy, and it is unthinkable to expect that the Indian legal time deputed from Delhi had gone around on a solo mission without taking the help of the Indian Mission.
Now these are not difficult issues to unravel. Yes, these are issues that demand lot of leg work, and lots of time, besides, of course, patience.
Till such time that someone embarks on Mission Carbide Unravel, enough food for thought is available on Pankaj Vohra' Hindustan Times blog. Why the dispatch appeared on the blog instead of the edit pages is an enigma that remains wrapped in the usual media mystery. His comments and observations are primarily centric to the $ 420 million given by the Union Carbide in 1989. The events he had referred to show that the questions raised here, on South Asian Tribune, are no less significant, and needed to be probed with vigor.
PANKAJ VOHRA'S BLOG ON HINDUSTAN TIMES
Bhopal case: Question of answers
Two crucial questions regarding the Bhopal Gas leakage case continue to remain unanswered even after the group of ministers deliberated on the subject amidst demands for increased remuneration for the victims and extradition of former Union Carbide Chairman, Warren Anderson.
First, why has the government kept silent on the manner in which 470 million dollars given by the Union Carbide in 1989 was spent for the welfare of the victims? Second, why did the Union Carbide finally agree to this settlement after contesting the case twice in the United States where the Indian claim was rejected? If the turnaround was on "humanitarian" grounds than why was this consideration not shown while contesting the case in the US? Or was the change of stance on account of some hard measures taken by an Indian team, which went to the US to pursue the case under the leadership of GVG Krishnamurthy who was then a joint Secretary in the ministry of Law?
Several other questions pertaining to the entire case also arise. For instance, the role of two top legal luminaries, JB Dadachanji and Nani Palkhivala who both filed affidavits in the US court appearing as witnesses. It is a matter of speculation whether these affidavits contributed to the court dismissing the case on grounds of forum non conveniens. It was ruled that the court of jurisdiction would be the court in India. There is also the question of why was Robins, Zelle, Larson and Kaplan, a legal firm based in Minneapolis, Minnesota hired when the case was being contested before Judge John F.Keegan in New York and who selected this firm? The firm represented India along with Barret, Smith, Schapiro, Simon and Armstrong in New York. A sum of 1.6 million dollars was paid to them for contesting the case, which India lost.
Coming to the first question, the Union Carbide paid 420 million dollars vide a Bank draft no CBD 41688 dated February, 21, 1989 of Manufacturers Hanover Trust Company in favour of the Registrar of Supreme Court along with another Bank draft (no 382736 dated February 24, 1989) of the State Bank of India, New Delhi to the Registrar, Supreme Court for Rs 68, 99, 19,509 by the counsel of Union Carbide.
The Bank drafts, the first in dollar account and the second in a rupee account were presented in the court of Justice RS Pathak, CJI and ES Venkataramiah, Ranganath Misra, M.N Venkatachaliah and N.D.Ojha on February 24, 1989. C.S.Subramanium, manager of RBI who was present in the court, deposited the money in the Reserve bank of India, Parliament Street.
The money was for the welfare of the Bhopal victims. However, successive governments have not been able to explain whether this money continues to be in the RBI under the supervision of the Apex Court or has it been dispersed to the victims partly or wholly. If it has not been given, why the delay and if it has, whether proper receipts exist and has the appropriate authority audited the accounts.
It should not be difficult for the government to seek the status of this money since it does not amount to interfering in the judicial work of the Supreme Court but relates to matters, which come under the Apex Court's administrative powers.
Second, the Union Carbide turnaround in the case came after a team of Indian officials was able to arm twist the US firm in giving away this money. Originally a three-member team led by then Attorney General K.Parasaran was to go to the US in May, 1987 but since a constitutional crisis was looming large with President Zail Singh hell bent on dismissing the Rajiv Gandhi government, the Attorney General was asked to stay back.
Instead, on Rajiv Gandhi's instructions, the other two members—GVG Krishnamurthy and Shymal Ghosh, then joint secretary in the ministry of chemicals and petrochemicals left for the US for carrying out the preparatory work in consultation with the US lawyers for making a case against the Union Carbide in the US Supreme Court.
According to Mr Krishnamurthy, the two of them were in constant touch with Mr K. Parasaran and were assisted by some very able officers from our embassy in Washington including DS Sastry, the legal adviser and H Singh, an IFS officer.
The Minnesota firm of lawyers initially declined to pursue the case in the US Supreme Court on the ground that since the case had been lost twice, they did not wish to be known as a firm which was losing cases. The then Indian Law Minister Ashok Sen, law secretary B.S.Sekhon and other officials had selected the firm. But after the Indian team insisted that do as they were told they agreed to move the application. However, the Indian team was able to trace a top safety specialist of the Union Carbide Company who had left the company after underlining safety lapses in several of UC Plants overseas.
It was only after the testimony of this safety analyst was recorded where he admitted that the safety regulations had not been complied with fully and that the technology for third world countries was not at par with plants operating in the US, a final brief was prepared. Forty-one copies were filed in the US Supreme Court. Fearing that the case could have repercussions on some of the future UC projects in places like Indonesia, Puerto Rico and even Belgium, the multi national company relented and offered a settlement on "humanitarian ground" in the Indian Apex Court.
Mr Krishnamurthy recalled that DS Sastry's work had been exceptional.
Interestingly, an Indian Law Institute publication "Inconvenient Forum and Convenient Catastrophe" of 1986 prepared by eminent jurist Upendra Baxi makes a scathing comment about Nani Palkhivala's role.
"Clearly, Mr Palkhivala has no idea of Bhopal, much less or tort law. I will have to content myself by saying that Mr Palkhivala's claimed eminence cannot rescue him from the charge of innocence of tort law developments. As to Bhopal, he should have realized that bursting or running over of reservoir in a nineteenth century England is simply no way comparable to a runaway reaction of MIC in late twentieth century India".http://blogs.hindustantimes.com/capital-closeup/2010/07/07/bhopal-case-question-of-answers/