China wants military outposts in Pakistan to safeguard its investments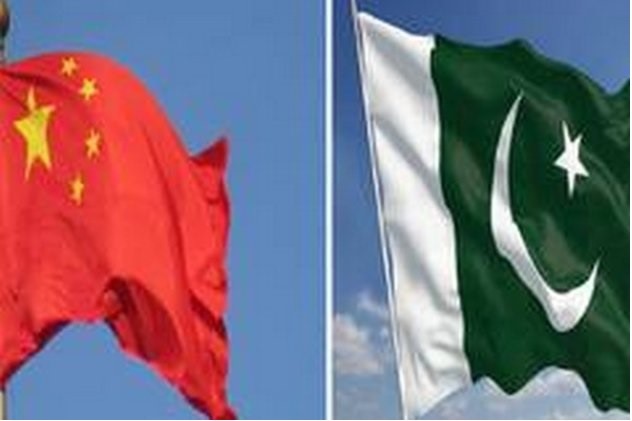 China is planning station its own forces in specially created outposts in Af-Pak belt in order "to protect" its huge investments under BRI venture in the two countries, says a report quoting top diplomatic sources.
China's People Liberation Army (PLA) is said to be working on "a war footing" to establish military outposts in Afghanistan and Pakistan, according to diplomatic and security sources on the condition of anonymity.
"The facility that can be used for military purposes is soon going to be operational as revealed from its fencing", the report said quoting a top source, which was not identified.
Chinese Ambassador Nong Rong in Islamabad reportedly took up the issue at the level of Pakistani Prime Minister Shehbaz Sharif, Foreign Minister Bilawal Bhutto and Army Chief, General Qamar Javed Bajwa.
Citing the analogy of American footprint in Pakistan during the Cold War period, Ambassador Rong sought the creation of outposts for Chinese forces to facilitate "smooth operations and expansion of Belt and Road Initiative," said sources.
China has already demanded security outposts in Gwadar and sought to use the Gwadar International Airport for its fighter jets.
China is investing close to $ 60 billion in Pakistan under China Pakistan Economic Corridor (CEPC). It has plans to extend the CEPC into Afghanistan and beyond into Central Asia.
However, the issue of Chinese military outposts has its own sensitive dimensions for Pakistan given the country's dependence on China's political, financial and diplomatic support.
Since the country is already in a debt-trap-like situation, Chinese moves could leave it no better than a colony, says the report in Beijing News Net.
On Afghanistan, the Chinese have their own worries. The Taliban and Haqqanis show no interest in handing over Uyghur insurgents, who China thinks have started collaborating with Balochi groups and the TTP.
Against this background, China wants to expand its strategic role in Pakistan by deploying its own security personnel to protect its projects and citizens, the report concludes###