Chinese homebuyers withdraw mortgage repayments in protest at stalled construction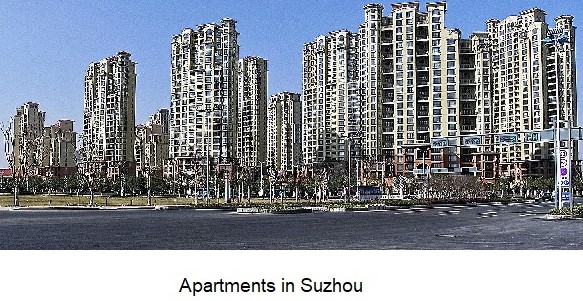 Home
»
China News
»
Chinese homebuyers withdraw mortgage repayments in protest at stalled construction
Homebuyers across China are threatening a mortgage payment strike in protest at stalled construction of off-plan properties by major developers across the country, says RFA report.
A growing number of homebuyers across China are saying they will halt mortgage payments to banks until developers resume construction of pre-sold homes, local media and social media reported.
Japan's Nomura has estimated that developers have only delivered around 60 percent of homes sold off-plan between 2013 and 2020. China's outstanding mortgage loans rose by 26.3 trillion yuan during that period.
"We are the owners of a property in Wuhan Optics Valley," one homebuyer wrote on social media. "My husband and I both graduated from Tsinghua University with a master's degree. Now working in Shenzhen, we originally planned to return to Wuhan to settle down, but last August I heard the news that the construction site was suspended. So, I am very anxious now."
By July 12, buyers of 35 residential projects across 22 cities in China said they had decided to stop mortgage repayments, according to a report by Citigroup Inc. on Wednesday, despite the fact that it could mar their personal credit rating.
Citigroup said the move could lead to bad debts of up to U.S.$83 billion, with large state-owned banks like China Construction Bank and the Industrial and Commercial Bank of China facing greater risks as a result.
A document titled "Summary of Loan Suspension Notices of Unfinished Buildings in Various Provinces and Cities of the Country" said that buyers of apartments in more than 110 unfinished buildings across 21 provinces had decided to halt mortgage repayments as of July 13.
Buyers were linked to 32 unfinished projects in Henan, 15 each in Hunan and Hubei, eight in Jiangxi and seven in Shaanxi, it said, adding that well-known real estate companies like Shimao, Greenland, Aoyuan and Xinyuan were among those affected by the action.
'Black hole'
A former financial industry employee surnamed Song said the outcome was entirely predictable.
"China's real estate market is a black hole, which is the result of the collusion between the owners of real estate companies and local governments," Song said.

"The off-plan sale of properties is illegal, but they don't implement the law; the [local] leaders have the final say."
China's real estate has long been in crisis, with the country's top 100 real estate developers selling 43 percent fewer new homes in June 2022 than during the same period last year, according to China Real Estate Information Corp.

Song said mortgage income is currently propping up several major Chinese banks.

"Several major banks in China are supported by housing loans," Song said.
"Mortgages in China have now reached 50 trillion-yuan, equivalent to one fifth or one sixth of money in circulation."

Wang Longde, a former lawyer who lives in Laos, says the blame or the mortgage strike lies with the ruling Chinese Communist Party (CCP).

"With a [government-issued] license, legally speaking, property can be sold [off-plan]. But the government doesn't supervize developers to ensure they deliver the … real estate to consumers on time and as required," Wang said.

Risk passed to consumers
Wang said many developers just build the main body of the building, accounting for 70-80 percent of construction costs.

If they run out of funds, they will then just halt production, passing the risk onto consumers.

Many homebuyers don't demand a contract setting out what happens to a mortgage in the event of construction delays or failure to complete, he said.

Song agreed.

"All problems in the banking system are caused by local government officials," he said. "For example, Shanghai Bank of Communications or China Construction Bank, their presidents are mostly mute. The real [power] is held by local government."

"This is on central-level officials."

Citibank analyst Griffin Chan has warned that the mortgage strike is "is a critical moment for social stability," as government censors were scrambling to delete posts about the strike.

Posts on the topic available earlier on Thursday had disappeared from social media later in the day, RFA found.

"Judging from the current economic situation in China … if people refuse to make repayments [companies] go bankrupt," Song said.

"All aspects of banking and credit reporting will be affected, but regular folk don't care anymore, and are lying down because they have lost faith in society as a whole," he said.

Many homebuyers have said in social media posts that they turned to a mortgage strike as a last resort, and only plan to withhold repayments until their properties are completed by the developers. (Courtesy: Radio Free Asia)
By Kai Di for RFA Mandarin & Fong Tak Ho for RFA Cantonese
https://www.rfa.org/english/news/china/housing-mortgage-07142022130233.html
Book Shelf

Recent Top Post

AdSense code