India needs a new proactive policy to deal with China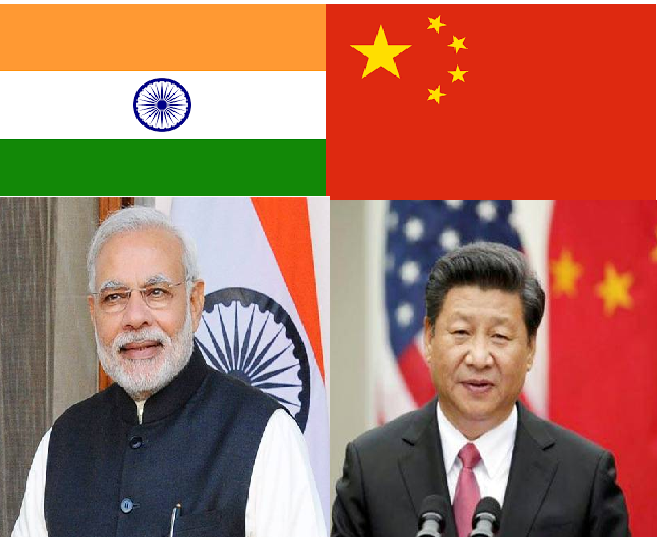 By Hari Jaisingh*
Even after External Affairs Minister S. Jaishanker's meeting with his counterpart in Moscow and agreement on a five-point mantra, one cannot be sure of Beijing's behavior pattern in Ladakh before winter sets in. Neither the joint statement, nor the respective notes issued, bear a specific mention of a return to the positions prior to the standoff in April. India has not categorically asked China to retreat from positions it has grabbed at Pangong Tso, Depsang and other parts of the LAC. This shows that South Block is playing its China card cautiously. New Delhi apparently wishes to avoid a confrontationist position that could result in war.
As per Army sources, "India is in a dominant position as it has occupied heights to the north and west of PLA positions". And those occupying heights in the mountain areas would make it easier for Indian troops to monitor China's military activities. This can help the Army to quickly work out a plan of action to target the PLA's dubious movements. India is certainly standing firm on its position, seeking complete disengagement.
However, it must be acknowledged that President Jinping Xi has his own geo-strategic calculations to humble India in the eyes of Asian countries and the world at large. Against this backdrop, I believe that our leaders ought to reassess India's policies and strategies keeping in view China's dubious strategic designs and work out a viable and dynamic counter-strategic plan of action.
My point is simple: we cannot afford to trust a neighbouring country that manipulates technology and indulges in a virtual spy system in order to monitor over 10,000 Indian individuals and organizations in its global database of foreign targets. This must end. India needs to adopt a new approach to tackle the Maoist country's President Jinping Xi.
The PLA has reportedly deployed around 40,000 well-armed troops along the eastern Ladakh frontline. Mercifully, India too has deployed two regular Army divisions backed up by the Indian Air Force in this sector. But what is disquieting is that the PLA has occupied some areas in Ladakh that fall under the "disputed" category.
General V. P. Malik, retired Army Chief, has talked about the absence of "a whole government approach" on national security issues. In an interview, he says, "We in India have not come out of the habit of working in ministerial silos and stereotypes which in the past have often resulted in military operations, not achieving the desired strategic goals".
Unlike the western democratic nations, he adds, "our ministers and civil officials are still shy of involving military personnel directly in defence policy-making or while negotiating such issues with foreign political leaders".
I concur with General Malik.
Our leaders need to look at this matter seriously and recast its policy and strategy to deal with a ruthless neighbour such as China.
India and China have been engaged in a standoff since April, when Beijing started deploying troops in large numbers at Depsang, Gorga, Hot Springs, Galwan and Pangong Tso. On June 15, twenty Indian soldiers were killed in violent clashes in Galwan. China continues to be secretive about its side of casualties in the clash.
In any case, Beijing has been quite aggressive in its approach. We have seen PLA troops carrying rods, spears and clubs in Ladakh border areas. This has clearly exposed China's aggressive face. No wonder, New Delhi has accused Beijing of not adhering to the disengagement and de-escalation plan as agreed upon during the military and diplomatic-level talks.
Air Vice Marshal Manmohan Bahadur (Retd), who serves as the Additional Director General of the Centre for Air Power Studies, has suggested that India needs to be prepared with three actions (The Tribune, September 12, 2020). First, India needs to stay guarded not only in Ladakh, but also along with the northern frontier. He adds that this vigil should extend to the Pakistan frontier as well, given the unfriendly nature of our neighbour on the West.
The second point he makes is that if India's stance on uncooperative neighbours indeed represents a paradigm shift, it ought to develop a National Security Strategy (NSS) that keeps everyone informed about its actions. The NSS would also serve as an official guidance towards "proactive decision-making", with the additional benefit of a non-silo approach to matters related to national security.
The third point the retired AVM has raised is that of building "capacities and self-sufficiencies in hard power" if India's new response mechanism is to prove credible.
I am also of the view that India must come up with an effective counter-strategy plan to neutralize China's strategic approach to the boundary issue. I have repeatedly reminded the nation that China cannot be viewed as a trusted and reliable friend.
Defence Minister Rajnath Singh admitted in the Lok Sabha that India has been following the customary line that was agreed upon in the 1960s. He adds, "China does not agree to this now" and that "both sides have different perspectives of these lines".
Lawyer and author, Gordon G. Chang, has said that the Chinese President put his future at risk "with recent high-profile incursions into Indian-controlled territory". The writer refers to President Xi as the "architect of these aggressive moves into India" (Newsweek, Sept 11, 2020). It is now for India to exploit the situation by adopting a new proactive policy and strategy to deal with China decisively.
To be effective, India will have to strengthen its military and economic power at a faster pace.
(* The writer is a veteran journalist and former Editor -in-chief of The Tribune)
Book Shelf

Recent Top Post