China's property crisis sinks all as Vanke services arm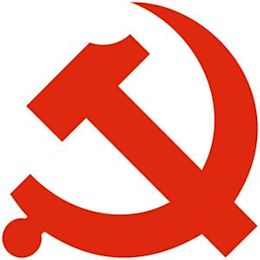 China Vanke is spinning off its property management services unit in Hong Kong, says a report .
Recent stock performances of its peers suggest they should look elsewhere.
Investors have lost a combined HK$2.1 billion (US$264.5 million) in market value since five such Chinese residential services firms completed their initial public offerings (IPOs) this year, according to South China Morning Post. .
The drop by 0.1 per cent to 50 per cent, or 26 per cent on average.
The industry's stock market track record is not great either over a longer horizon.
Most of the 41 companies that collected US $12 billion of proceeds since 2019 have slumped, many by more than 80 per cent, according to Bloomberg data.
Ten of the 11 IPOs in 2021 traded below their offer prices, as did 18 of the 19 in 2020.
Onewo is 63 per cent-owned by China 's second largest developer by sales.
The size of its IPO is said to be US $1 to US $1.5 billion .
"Demand will definitely be affected as the property management sector is part of the broader real-estate industry that is suffering from lower stock prices and valuations," said SCMP quoted Wang Chen , a partner at Xufunds Investment Management in Shanghai .
"If home sales slump, growth in the areas under management will also be affected.
" Fifty million empty flats threaten to plunge China 's troubled property market further into crisis, warns think tank China 's property market slump remains an albatross around the neck of the local economy .
Stricken by Covid-19 lockdowns, home sales have tanked every month since July 2021, the worst streak in 24 years.
Many cash-strapped developers are squaring off with foreign creditors to fend off bankruptcies after more than US $20 billion of debt defaults.
Much of the misery is self-inflicted, especially Beijing 's "three red lines" policy in August 2020.
The clampdown on excessive debt has brought down the biggest developers, from China Evergrande to Sunac and Shimao.
The biggest damage, though, was the loss in confidence.
"The turmoil in China 's property market has not abated," BCA Research said in a note on September 2.
"Homebuyers remain unwilling to buy houses because of concerns over widespread sold but unfinished properties, falling confidence in future incomes, and worsening employment expectations.
" The stock slump among its listed peers may come as a blessing in disguise, making them appealing targets ripe for industry consolidation.
The China Vanke unit intends to buy "majority interests in five to 15" competitors, according to its draft prospectus, perhaps sooner than its three to five-year horizon.
China 's residential property management services are very fragmented.
Onewo has a 4.3 per cent share in the US $16 billion industry, according to Frost & Sullivan, a market research firm.
With Country Garden Services, the two are the biggest among 110,000-odd players by revenue.
On fundamentals, the IPO has its own strengths.
Onewo's first-quarter net income increased 11 per cent from a year earlier, while revenue jumped 44 per cent.
It derived 56 to 66 per cent of its revenue from China Vanke's home projects.
Until confidence in the broader housing industry and stock market returns, the wobble is likely to persist.
China Vanke's shares have fallen 16 per cent in Hong Kong , and 18 per cent in Shenzhen this year.
Hong Kong 's moribund IPO market is likely going to be chastening for investors.
Corporate earnings sliding.
Results from 231 real estate companies, or 99 per cent of the sector universe, showed a 58 per cent slump in the first six months this year, according to data compiled by Goldman Sachs.
They barely lived up to one-fifth of the full-year market estimates.
China 's housing policy is still far too restrictive, even though the real estate market has been in a full-blown crisis for over a year, Yan Wang, a China strategist at Alpine Macro said in a report to clients.
Despite selective easing measures, the "three red lines" on developer financing have remained largely in place.
"The real issue is that China 's growth problems are almost entirely self-inflicted," he said.
"Continued policy easing is necessary, and will also undoubtedly help, but the outlook remains challenging, so long as these self-imposed restrictions remain in place"###
Book Shelf

Recent Top Post

AdSense code