Nepal at Cross -roads, still..
Political instability continues to haunt Nepal even as Prime Minister Sher Bahadur Deuba celebrated the first anniversary of his coalition government this month, and the land locked country is gearing up for a general election by another four-five months.
Deuba took over the mantle of the country after K P Sharma Oli -led coalition collapsed. Oli's Communist Party of Nepal had split with the breakaway group floating CPN (Unified Socialist) under Madhav Kumar Nepal's leadership.
Madhav, a former premier himself, closed ranks with the Nepali Congress to form an alternate government. Rest is history as the saying goes. But this did not bring an end to factional fighting amongst the Communists. And within NCP, accusations are still flying thick against Oli who stands blamed for all the ills afflicting the party and the country alike.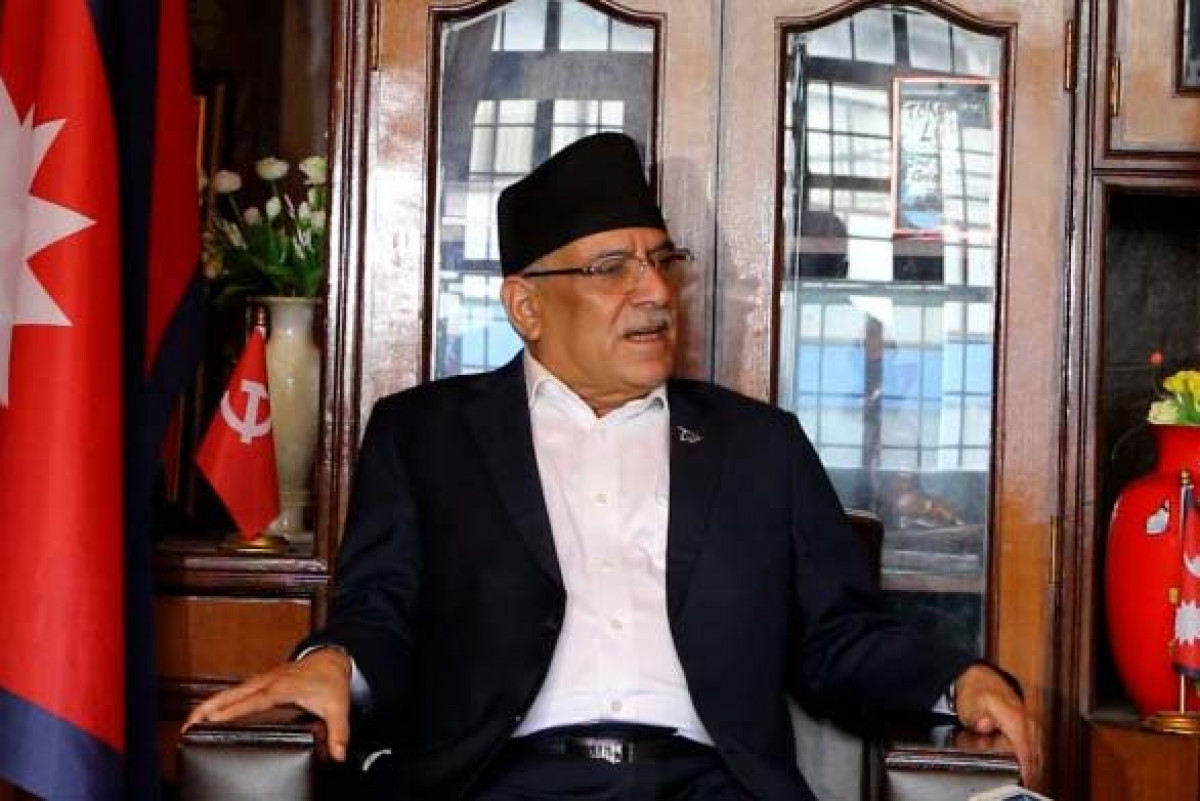 Maoist leader Pushpa Kamal Dahal is still on the lookout for a slot that suits his stature and nature. Four -years ago, he had merged his CPN (Maoist Centre) with Oli's party but has since demerged the merger.  His decision was a big blow to Oli's premiership and hastened the down-fall of the Communist government after some twists and turns.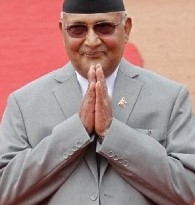 Now, there is once again a talk of Communist unity under Communist China's pressure. Yes, unity is desirable but whether it will come is a moot point.  Because, the Nepali Communist leaders are not yet willing and prepared to sink personal agendas. Also they are yet to come to grips with democracy idiom, and the art of pocketing pride when chips are down.  
Their patrons and advisors from Communist Mainland zip in and out of Kathmandu with unity mantra on their lips, but their unfamiliarity with democracy, democratic nuances, and open society has become their biggest handicap, as the turn of events in the political corridors of Kathmandu show.
The short point is that political instability heralded by the Maoist violence (1996 to 2005) has become a gripping political drama and it is undermining economic stability.  The advent of Covid-19 pandemic has made matters worse. Ukraine war, which has hit the global supply chain, and pushed up the global oil prices, has compounded Nepal's miseries.
The land of 30 million population is witnessing soaring inflation (more than 7.1 percent, the highest in the past five plus years), zooming unemployment, loss of domestic production, adverse balance of payment position with a widening trade gap. The debt burden is increasing because of the heavy dependence on imports of petroleum products, and vital medicines besides wheat, rice, sugar, and other daily essentials.
As a cumulative result of these developments, Nepal's foreign exchange reserves have seen a 19.6 percent slump to 9.45 billion dollars in the eleven months that ended in July 2022. These green backs are hardly sufficient for meeting imports for seven months. Government has asked overseas Nepali workforce to step up their remittances and offered them an incentive package.
Over the past three- four months, the Deuba government has announced a series of austerity measures and clamped restrictions of luxury imports that range from diamonds, high-end mobile phones and colour TV sets, besides motor vehicles and cigarettes and tobacco. On the no import list are colour TV sets of over 32-inch size and mobile phones costing more than 300 dollars.
Frankly, these are routine responses. Not in sight is out of box thinking to rescue the economy, which threatens to go Sri Lanka way in the short -term, and thus provide relief to the man in the street.
Not surprisingly therefore, the industry is hardly showing any signs of recovery. Agriculture is in the red and is unable to feed the entire nation, more so because of the bungling in arranging fertilizer at the farmers' door step. Finding no productive avocation at home, more and more youth are migrating to foreign countries, creating manpower shortage for development projects.
Also on the flip-side is tourism sector, which is a major forex earner.
Eight of the world's ten highest peaks are proud possession of Nepal and are a big draw with tourists. So are its temples, lakes and snow-capped mountain ranges. Like elsewhere in the world, Nepal's tourism sector and hospitality industry were hit badly for the last two years due to Covid- 19 pandemic. There are now some signs of recovery but return to normalcy is a long way to go.
In this grim economic scenario, Nepal is set to elect a new Federal Parliament and all Seven Provincial Assemblies this year. The Election Commission which had held local civic elections across the country on a single day on two months ago (May 13) has proposed 18h November for the tryst with the ballot in a general election. The government Is yet to take a call on the date.
Now cut to the political theatre of the absurd.
The Nepali Congress is no different from the Communist Party of Nepal, which disintegrated last year. It is raging with many intra party conflicts. A section of the party keeps blaming Deuba for anything that goes wrong. Not all of them are disgruntled elements but many of them are offering no respite to the Prime Minister with their dart balls.
The big dilemma before Nepali Congress is alliances for the poll. A significant section is against tie up with Maoist Centre, CPN (Unified Socialist) and others, who are now part of the ruling coalition. They want the party to go alone at the hustings. But Deuba cannot gloss over the fact that he had swept the local poll in the company of allies.
Pulled by two schools of thought, Deuba has a tough time in making his choice for an election that holds the key for his future, the future of Nepal Congress and above all the future of Nepal. Election is a blind game of high stakes.
With elections round the corner, geopolitical syndrome is returning to the centre stage in Kathmandu. Liu Jianchao, head of International Liaison Department of the Chinese Communist Party made a four-day visit from July 10 at the head of a high-level delegation.
As pointed out at the outset, his message to his Nepali interlocutors was unity amongst the Communists. He held talks with K.P. Sharma Oli, Pushpa Kamal Dahal and Madhav Kumar Nepal amongst other Left leaders.
There is no denying that China has a two-fold priority. One, defeat pro-India parties at the hustings. Two, wean Nepal away from the US influence which is increasing on the Himalayan nation.
The fruits of Liu Jianchao efforts are not immediately visible. In fact, there is a deafening silence all-around. More so, since the Nepali Left is gripped by a fear of the unknown laced with ground realities as also a reluctance to detach from coalition politics that have paid some dividends despite trust deficit, and lack of transparency.
The three-day visit of Pushpa Kamal Dahal to New Delhi at the invitation of ruling BJP chief signals a message that can neither be glossed over nor ignored by Kathmandu players. Clearly there is going to be no dull moment in Nepal politics till the ballot takes place. ###
—- By R C Saldi
The writer is a senior journalist
…………..