Shanghai bus companies prepare to resume operations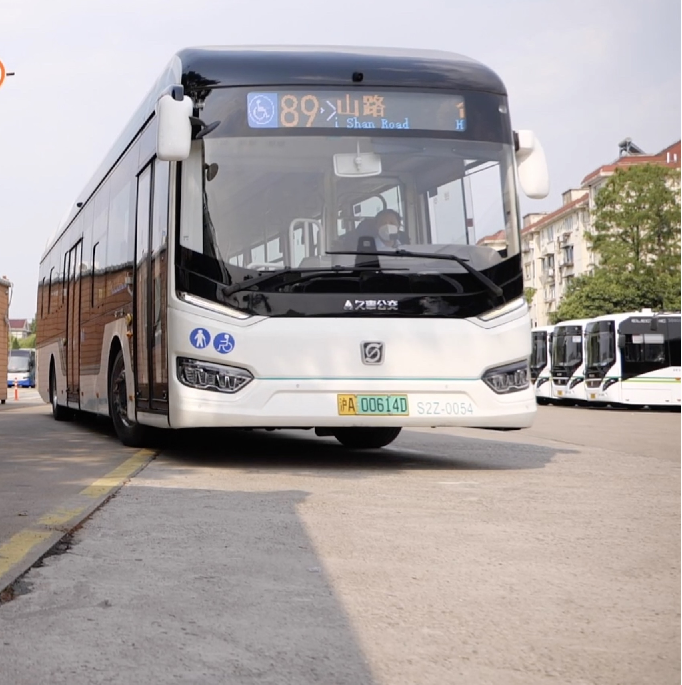 With the COVID-19 situation easing in China's financial hub Shanghai, the municipal officials announced on Monday that public transport in the city will gradually resume operations in phases from May 22, says a Chinese media report.
Bus companies in town are preparing to hit the road again after weeks of closed management to ward off COVID-19, China Global Television Network (CGTN) reported Tuesday.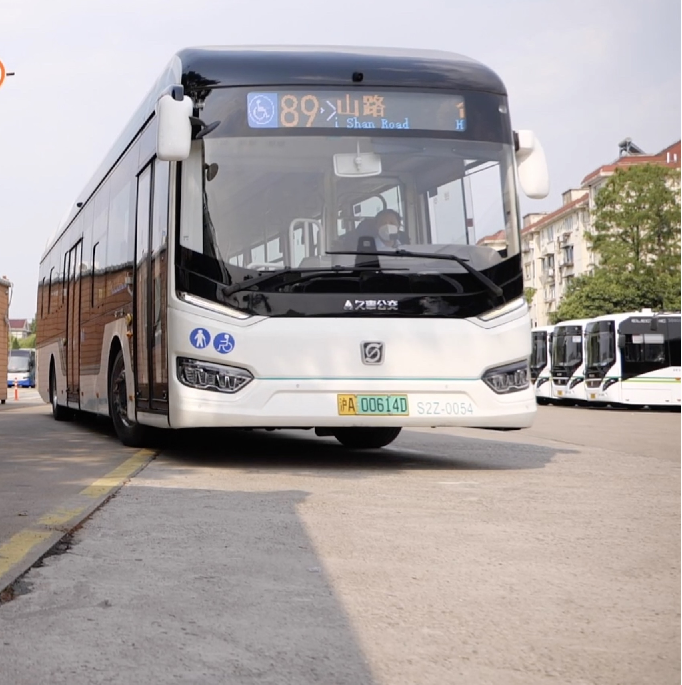 Shanghai Bus Vehicle Repair is responsible for checking 2,500 buses in the city. More than 80 percent of them haven't been on the streets for nearly two months.  
Though security checks never stopped during Shanghai's COVID-19 outbreak, things are getting even busier.
"We have received the notice from the city government to prepare resumptions. So we started a new round of security checks of the buses. We are also preparing by checking the air conditioning systems, especially strainers and ventilation," Zhang Jing, assistant general manager of Shanghai Bus Vehicle Repair, told CGTN.
Although no work has taken place for almost two months, Shanghai's bus operators have been training drivers and checking interiors.
For passengers, there will be one difference when bus services resume — they will have to scan the QR code on the bus. The scan will record the ride a passenger has taken if there's need to trace the itinerary and possible close contacts in an epidemiological investigation.
"We have QR codes at the bus stops, which allow passengers to scan. If they didn't scan it at the bus stop, we also have QR codes in three places on the bus to record rider information," Deputy General Manager of Shanghai Bus No.2 Public Transport Jiang Ming said.
Bus companies say services will not completely resume after May 22, but instead will begin in phases. Buses that go to places such as hospitals and schools will resume first with shorter operation hours. Resumptions will also vary depending on the amount of COVID-19 cases throughout the city.
In addition to bus services, Shanghai's metro system is also preparing to get back on line reported CGTN.
Shanghai's COVID situation is easing. The city government said resumptions will be taken in phases. Starting from June 1, a citywide comprehensive restoration of normal life and production will be established on the basis of strict pandemic prevention and risk control.
The megacity reported 77 confirmed locally transmitted COVID-19 cases and 746 local asymptomatic cases on Monday, local officials said on Tuesday at a press conference. All the new cases were from areas under quarantine or closed-off management.
…………………