Spurious Liquor Menace Will Not Go
Tushar Charan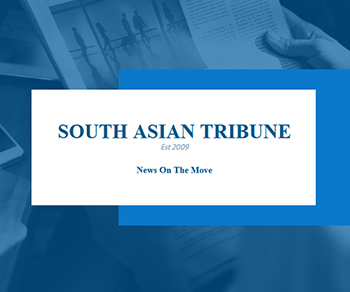 Gujarat was in the news when over 40 men were killed by consuming illicit liquor and many lost their sight.  Beyond the news of arrests of some, nothing was heard about the 'hooch' tragedy. Surely, there must be a kingpin who was responsible for making the illicit poison in dry Gujarat.   
The opaque manner of investigations leads to the belief that the culprits, if big shots, will get away easily while a scapegoat may be found in a minion. While the recent drug haul at a port in Gujarat is virtually forgotten, some small fries were indeed arrested after the 'hooch' (illicit liquor) tragedy in some villages near Ahmedabad and two other towns. They are sure to be punished according to the law.
The contrasting ways of dealing the drug haul and hooch case will ultimately not end the manufacture, smuggling and trade of life-threatening drugs and illicit liquor. That can be said as true of not just in Gujarat but other parts of the country too. For reasons right or wrong, 'hooch tragedies' attract wide notice in 'prohibition' states like Gujarat.
Being the state from where the Father of the Nation, Mahatma Gandhi came, Gujarat has been a 'dry' state from the time it was carved out of the erstwhile Bombay state. But a number of other states have also become 'dry', banning the sale of liquor.
Chief Minister Nitish Kumar's decision to introduce prohibition in Bihar had reportedly led to an increase in his popularity, particularly among women. Two states in the North-east, Nagaland and Mizoram, have also introduced prohibition with an eye on votes, perhaps to the surprise of many.
It is interesting that in a dry state like Bihar or Gujarat, those who are in a position to buy 'genuine' spirits, at highly inflated prices, get their stuff quite easily. In Ahmedabad, for instance, one had known of 'home delivery' of one's choice of liquor with no fear of being caught by the law.
Opinions are sharply divided over imposition of prohibition, many supporting it but more on moral grounds than worry about harmful effects on health, including threat to life, that consumption of illicit intoxicants may entail. The morality issue prohibits politicians of different hues from speaking against prohibition and seeking its revocation altogether.
But that does not prevent trenchant criticism of prohibition, rather the 'sham' of imposing a law that is openly violated on a large scale with alleged patronage of people in authority. It is common knowledge, though vehemently denied, that illicit drug and liquor trade is a gold mine for many powerful and influential persons.
Over the years, a vested interest has developed in keeping the charade of prohibition. A dry state becoming wet will eliminate a source of easy money for many of these influential people—both politicians and bureaucrats, including those in the police and other government agencies.
If only our politicians could give up their hypocrisy and demand a 'ban' on liquor! Occasionally, some politicians do raise voice against the scam that is hidden behind the fraud of prohibition, but they are immediately shouted down by a chorus of righteous indignation.
Just consider the loss of lives, almost invariably of the poor people, that result from illicit liquor consumption. That should also be a moral issue but it is not.
The damage that liquor consumption does has to be conveyed to people through an extensive awareness campaign. Teetotalers stay away from liquor voluntarily even when they may not be aware of all the health risk from drinking liquor.
Those who want to force prohibition forget that taboo against drinking liquor is a comparatively recent phenomenon in India. It is an imposition of the later day middle class value that believes that speaking against liquor consumption makes a person morally superior. Ancient India, as would be seen from religious texts, had no inhibition about consumption of 'Som Ras'.
The lesser privileged sections of Indians never had anything against liquor consumption. In many societies, home-made intoxicants are consumed, and not by men but also by women. Imposing prohibition amounts to forcing a diktat that goes against the traditions of certain communities or sections of society.
Not everyone has the means or the time to prepare home-made liquor. To satisfy their urge, or whatever one may call it, these people have no option but to buy liquor from dubious sources in dry states. The manufacturer of spurious liquor prepares the stuff with harmless ingredients but to provide the 'kick' a poisonous content, usually an industrial solvent, is added which results in a poisonous concoction.
The demand for cheap 'hooch' is wide. Its manufacture is, thus, not confined to one town or a village. But that does not mean that the police and other authorities are unaware of the illegal manufacturing of spurious liquor. It is the scale of the illegal trade—the demand–that makes it possible to keep the supply of spurious going despite the fear of police action. This demand is not going to vanish; nor the unfortunate consequences from it###
Book Shelf

Recent Top Post

AdSense code